Montegrappa Introduces New Chaos Watch Series With Celebrity-Designer Sylvester Stallone.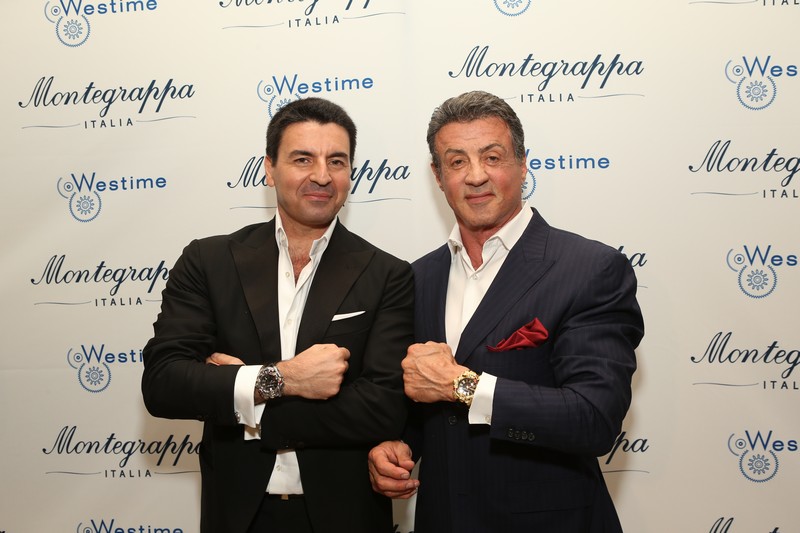 To celebrate the introduction of their brand new Chaos watch, Montegrappa, one of the world's luxury pen makers, welcomed celebrity-designer Sylvester Stallone to unveil the unique timepiece at the Westime store in West Hollywood. Adorned with skulls, reptiles, and roads of fire, the limited edition Montegrappa Chaos watch is an extension of its popular pen line of the same name, also designed by Stallone.
"Montegrappa is a brand that I have always respected. They are artisans, so it has been a lot of fun working together," commented Sylvester Stallone. "For me, the Chaos is a work of art, a special watch that we're excited to show everyone."
The Chaos timepiece's most striking feature is the case, fashioned from a choice of silver or gold, with a black PVD-coated steel back. The signature skull-and-serpents motif includes an engraved skull on the winding crown, and is sure to make an impression.
"Without a doubt, the Montegrappa Chaos watch is a one of a kind piece with an attitude and a style all its own, much like its designer," comments Montegrappa CEO Giuseppe Aquila. "Montegrappa is pleased to continue collaborating with Mr. Stallone as our brand ambassador. With a popular line of pens, cufflinks, and even a crystal inkwell, it was only natural that we introduce an exclusive timepiece as part of the Chaos line."
The Montegrappa Chaos watch line includes two separate editions in silver and gold, available with or without enameling. Each watchcase is complemented by a leather strap and skull motif buckle. The black, bi-level, brushed guilloché dial with luminous hands features applied Roman numerals encased by a sapphire crystal. Within the 54×43 mm-diameter forged sterling silver or 18k solid gold case beats the Swiss ETA 2824 movement.