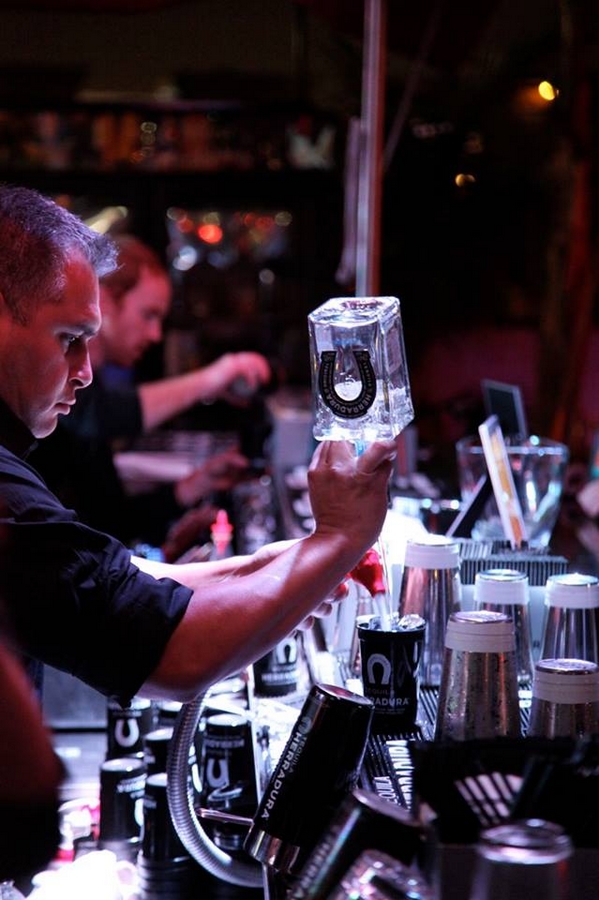 Subtle notes of cooked agave with hints of caramel, vanilla, wood, honey, dried fruits, and toasted almonds announce Casa Herradura's latest product extension and innovation. With "easy, pleasant, beyond smoothness" finish, Herradura Ultra is a tequila to celebrate the nightlife experiences.
The Añejo is blended with premium Extra Añejo that has been aged for up to 49 months in American White Oak barrels of one of Mexico's most historic and renowned tequila producers. A subtle hint of agave nectar is added before the liquid is filtered, creating a rich, crystal-clear tequila with a full-bodied flavor and ultra-smooth taste.
"Ultra offers a 'Beyond Smoothness' taste to consumers in-the-know who are looking to celebrate with friends in a high-energy setting," said Liz Edwards, senior brand manager for Tequila Herradura. "Our portfolio already includes premium tequilas that consumers view as a symbol of their sophistication; however we were missing a tequila that celebrated with our consumers during their nightlife experiences.
The suggested way to enjoy ULTRA is stirred with ice and once chilled, served neat in a shot glass. The ultra-smooth tequila will be priced at parity with other luxury tequila brands.
Tequila Herradura is an ultra premium 100% agave tequila crafted by Casa Herradura using traditional production methods such as the most mature blue agave, clay ovens, and fermenting naturally with wild yeast. Only naturally occurring airborne yeast produced by the agave plantations and fruit trees surrounding the distillery influence the fermentation process.