Carla Bruni-Sarkozy to front Bulgari's haute joaillerie ad campaign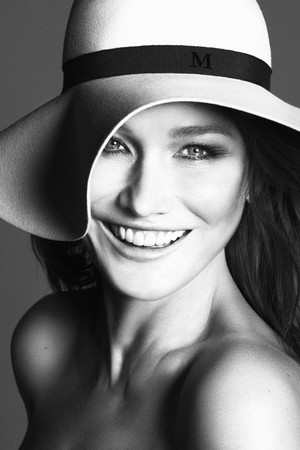 Bruni rhymes with Bulgari.  The former French supermodel, singer and French first lady Carla Bruni-Sarkozy (45 year-old) joins Julianne Moore, Rachel Weisz and Isabella Rossellini as the new face of Bulgari. Bruni is returning to modelling with a new ad campaign photographed by Terry Richardson in Rome. This is the first time that Bruni has modelled for Bulgari jewellery house. The campaign will break in the second half of the year.
Last year Bruni was Vogue Paris's guest editor of the magazine's December 2012/January 2013 issue.
During the Nineties, Carla Bruni was a star of the catwalks for Chanel, Christian Dior, Valentino, Versace, and Yves Saint Laurent. From 1997, Bruni focused on music. She will release her latest album, Little French Songs, in April.