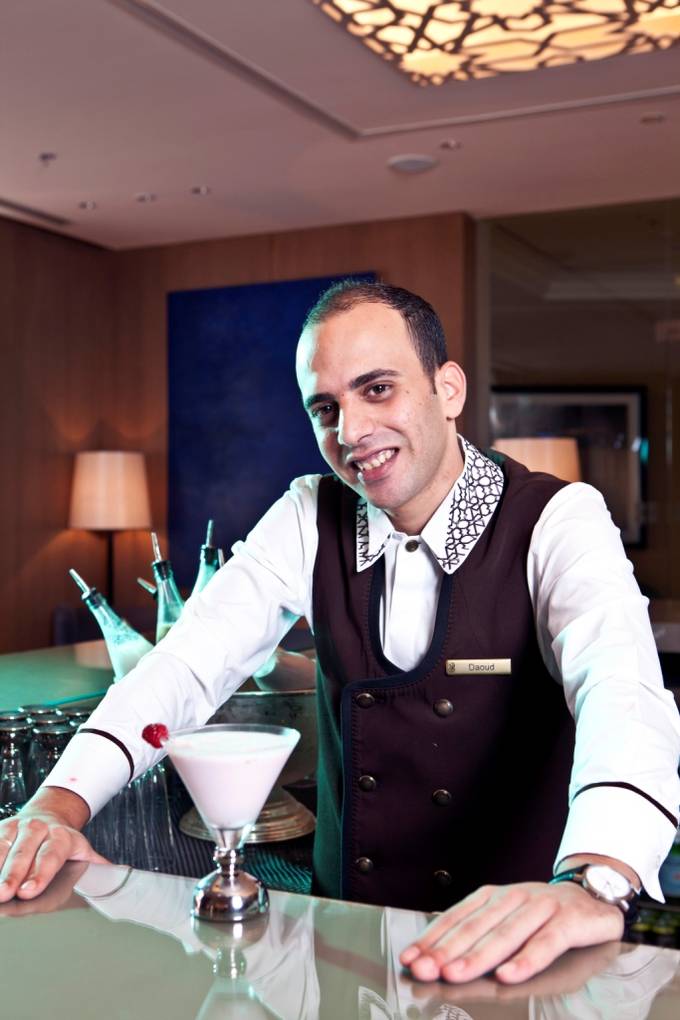 Camel milk, a real taste of the Middle East, has only recently been introduced to the main-stream consumer. The newly opened Ritz-Carlton Abu Dhabi, Grand Canal is offering guests a part of the Middle East in the most unique manner — with concoctions created by their in-house Camel Milk Mixologist.
The Camel Milk Mixologist crafts his beverages with freshly muddled ingredients infused with locally-sourced camel milk, resulting in flavours ranging from sweet strawberry to refreshing mint.
"I wanted to create something special for the upcoming Holy Month of Ramadan," stated Mohammad Daoud, Camel Milk Mixologist. "Because camel milk has a high level of protein and additional nutrients, it's an excellent beverage to consume during Sohour, the meal taken prior to sunrise for Muslims fasting during Ramadan."
After Ramadan, The Ritz-Carlton Abu Dhabi, Grand Canal will continue to offer its camel milk menu in Mijana, the luxury hotel's Arabic restaurant.
The Mixologist will be on-hand to make recommendations on which camel milk flavours to pair with various dishes and can create a unique blend based on the guests' tastes, saving their preferences for their next visit.
Located next to the majestic Sheikh Zayed Grand Mosque, The Ritz-Carlton Abu Dhabi features 447 luxurious guest rooms and suites, as well as 85 private one- and two-bedroom villas. Set amidst beautifully landscaped gardens with its own private beach overlooking the Grand Canal, the luxury hotel offers ten food and beverage outlets, a dedicated Ritz Kids Club, and 2,040 square meters of flexible meeting space.