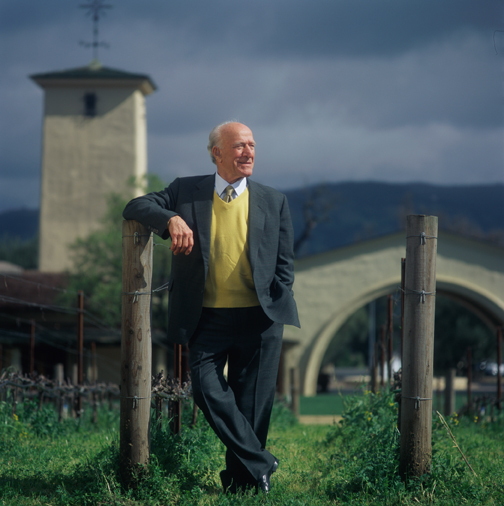 Robert Mondavi is the name synonymous with the American wine industry, being often credited with birthing the California wine industry, giving it credibility on the international stage. The tireless ambassador for the California wine industry would mark his centennial birthday on June 18. In light of this special milestone, Robert Mondavi Winery, the symbol of California's Napa Valley, will be hosting a number of events and activities throughout the month of June that commemorate Mr. Mondavi's role as the world's leading innovator, producer and marketer of California wine.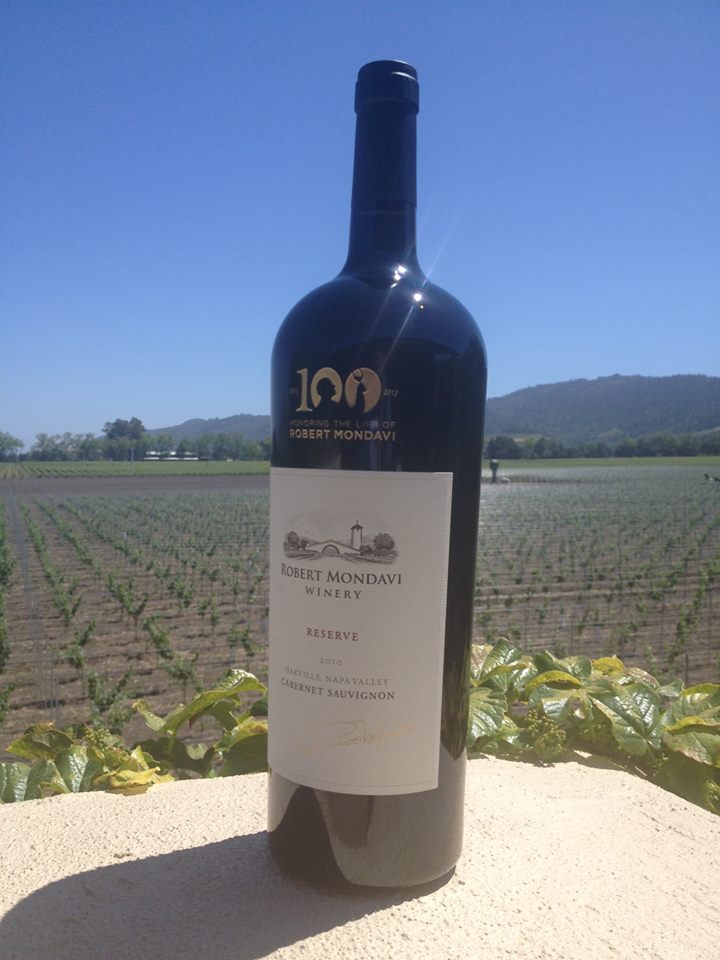 The winery will rename one of the best blocks of the vineyard, 'Robert's Block,' and will host a public toast. The guests will receive a glass of Robert Mondavi Winery Napa Valley Fume Blanc, cupcakes, and a commemorative printed booklet. Virtual well-wishers can also toast by adding the #Mondavi100 hashtag to images and Tweets, and by going to the Robert Mondavi Winery Facebook page.
Robert Mondavi Winery has paired with celebrated American furniture artist Frank Pollaro to produce a Robert Mondavi Centenary Table, which is hand-crafted with aged Northern California Claro walnut. The table will be unveiled in its permanent location in the Vineyard Room in time for the June 18th celebration. It will become the centerpiece of winery events for years to come and serve as the model for a limited-edition series of five dining room tables that will be for sale.
To commemorate the 100th birthday of Robert Mondavi, a limited number of Cabernet Sauvignon Reserve magnums have been etched with 100th birthday celebration logo.
One hundred limited-edition commemorative Riedel decanters featuring the artwork of Margrit Mondavi will be on sale to guests of the winery and online in the month of June.
In 1966, Robert Mondavi established the Robert Mondavi Winery at the age of 53 – the first of its kind in the Napa Valley since the 1933 repeal of Prohibition. It was during this time that Robert Mondavi pioneered many fine winemaking techniques in California, including cold fermentation, stainless steel tanks and the use of French oak barrels.
As a marketing leader, he initiated blind tastings of Napa Valley wines with other world-class wines, allowing consumers and the trade to evaluate wine value and quality. Robert Mondavi also introduced wine tastings and tours to the winery, demonstrating his dedication to encouraging a wine culture in America, stated Robert Mondavi Winery.'