The Chartwell 2011 Range from C.W. Dixey & Son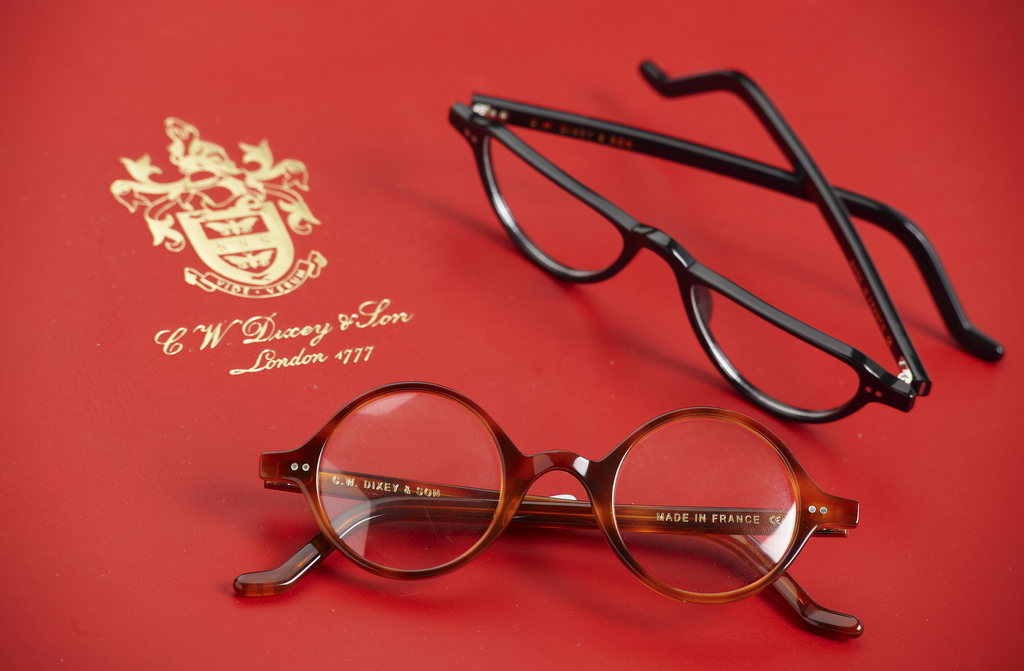 C.W. Dixey & Son of London, the world's oldest independent eyewear company with one of the most distinguished clientele, launched the company's first new range in a generation. Known as Chartwell, named after Churchill's estate in Kent, C.W. Dixey & Son collection was inspired by long-time house devotee, Winston Churchill.
Legend suggests that Sir Winston Churchill discovered C.W. Dixey & Son while he was a pupil at Harrow school.
The Chartwell Collection pays homage to the legendary spectacles C.W. Dixey & Son designed and made for the former prime minister. Featuring eight black or tortoise shell optical, not branded frames the collection has a simple two white spot motif marked on the temple tips: just as Churchill personally requested in September 1944.
C.W. Dixey & Son eyewear is designed in Great Britain and crafted in France.
Since 1777, C.W. Dixey & Son have served 7 successive kings and queens of England, the Royal Houses of 9 nations, and the emperors of China, France and India. Sir Winston Churchill remained a loyal patron for half a century and brand's reputation also attracted legendary adventurers, writers and artists such as James Bond creator, Ian Fleming.
[adsenseyu1]