The sound of time by Breguet. This Réveil Musical watch houses a fabulous patented musical mechanism.
Among famous figures of classical music, composer Gioacchino Rossini fell under the spell of Breguet's creations. This iconic Breguet Classique "La Musicale" watch plays a crystal-toned version of "The Thieving Magpie" aria by Rossini and thus pays tribute to this major opera artist. The watch plays its crystal-clear tune either by the user pressing a push piece positioned at 10 o'clock, or at a given time that is pre-set by the alarm function. This is achieved by a patented application of a music-box mechanism principle.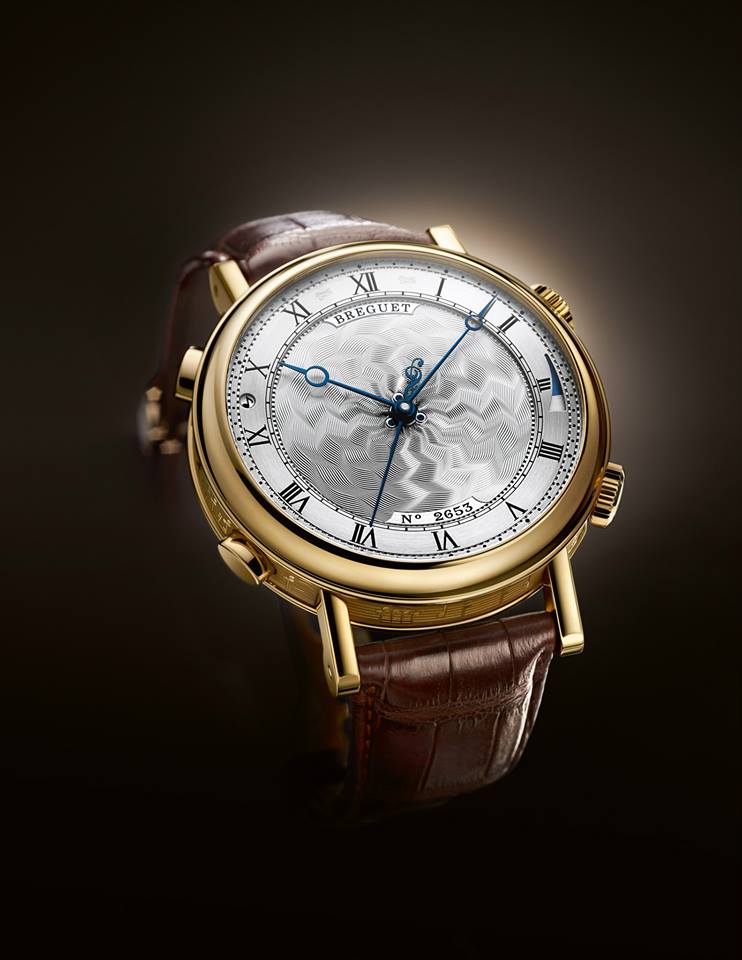 A disc carrying the pins replaces the traditional music-box cylinder and alternately acts on the 15 metal teeth of the comb. A metallic glass membrane engine-turned by hand enriches this exceptional mechanism and serves to amplify the frequencies required to emit the tune, as well as guaranteeing water resistance. The materials chosen for the comb and the membrane, representing fundamental factors in ensuring superlative sound quality. Finally, optimal sound transmission is ensured by several openings drilled in the gold case protecting the membrane.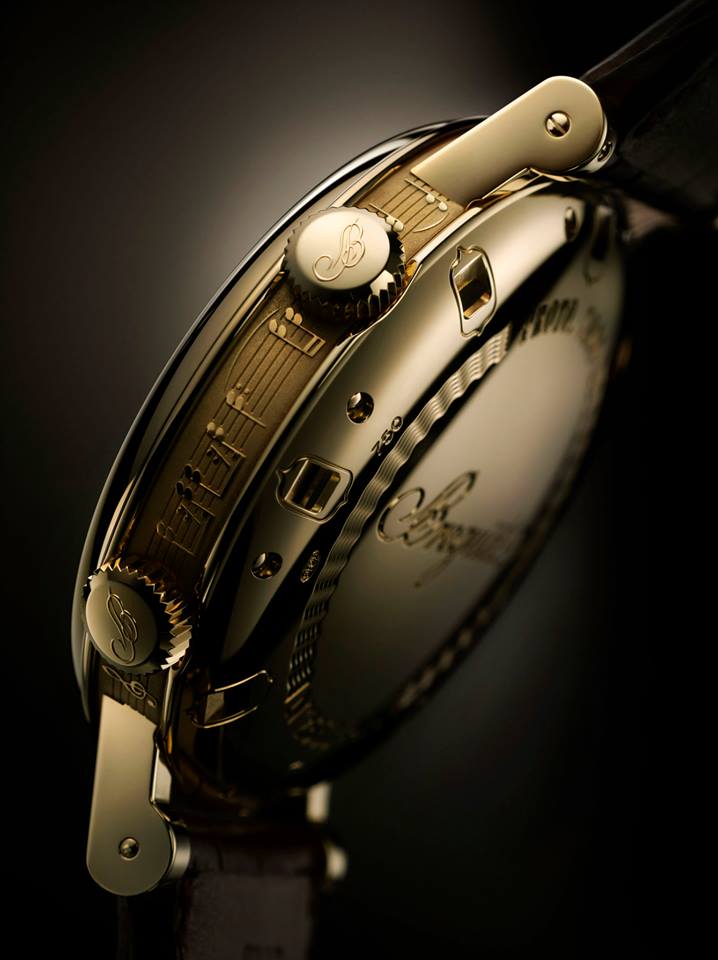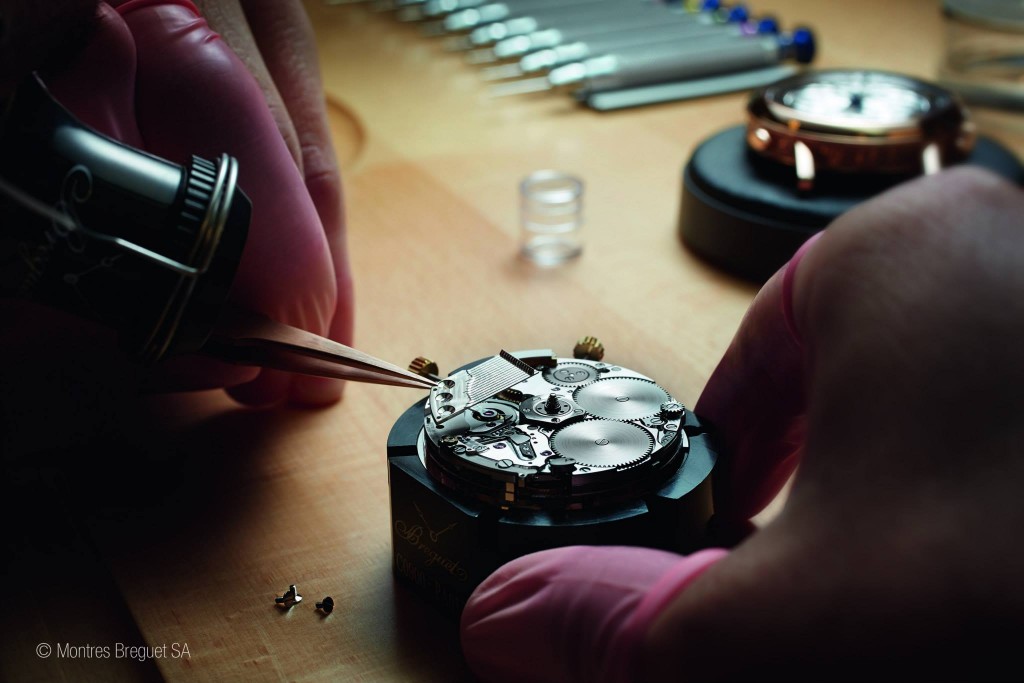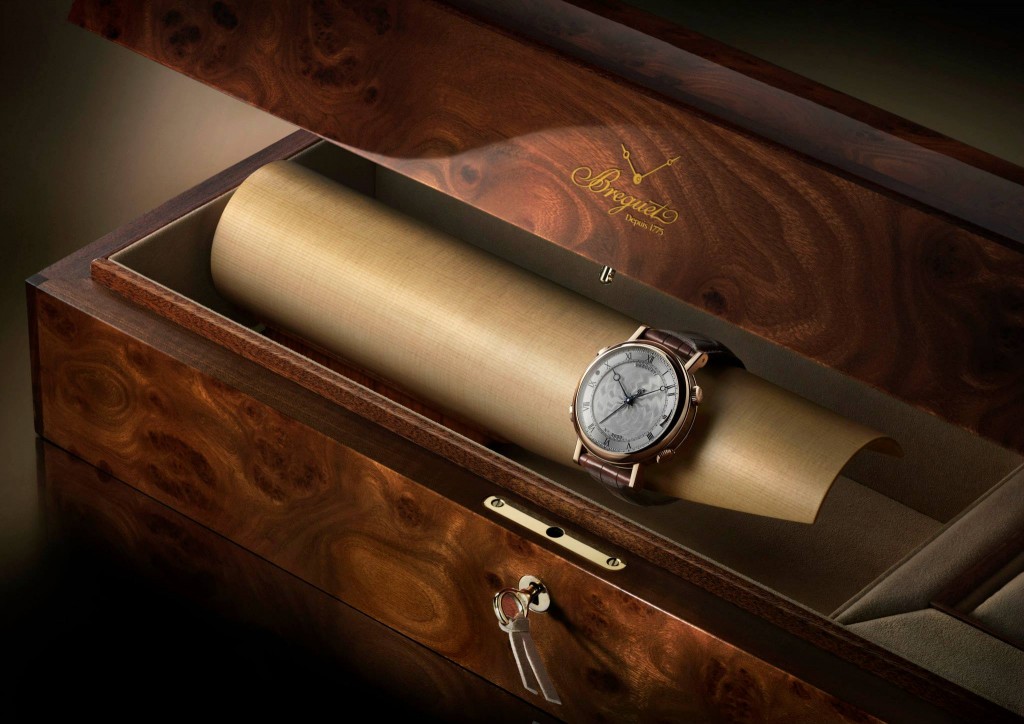 The presentation box of this watch is crafted in resonance wood. Resonance spruce is the main type of wood chosen by luthiers as the vibrating membrane on stringed instruments. Found in the Risoud forest of the Joux Valley, home to the House of Breguet, it remarkably amplifies the tune of the Réveil Musical.
The long list of Breguet's distinguished patrons includes composers such as Serge Rachmaninov, and Arthur Rubisnstein. Moreover, Breguet has been associated for several years now with famous musical events and institutions such as the Lucerne Summer Music Festival, the Geneva International Music Competition, and The Singapore Symphony Orchestra.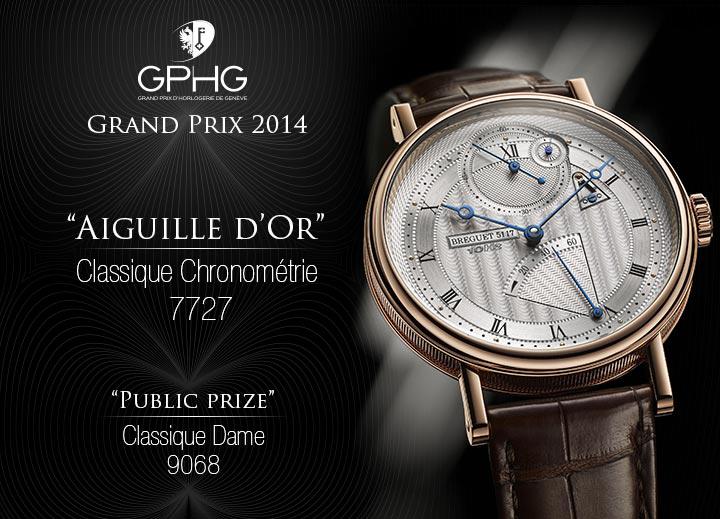 At 2014 Grand Prix d'Horlogerie de Genève, GPHG (Geneva Watchmaking Grand Prix), Breguet won the most prestigious prize of "Aiguille d'Or" for the Classique Chronométrie during the annual awards ceremony held at Geneva's Grand Théâtre. The Breguet Classique Dame winning the Public Prize.