The elegant and whisper-quiet Bentley Mulsanne is dressed for the Diamond Jubilee. The new version will be unveiled at Beijing motor show, as China became one of the engine of the automotive industry.
Bentley sold 578 cars in People's Republic in the first three months of this year. That's a rise of 84.9 per cent.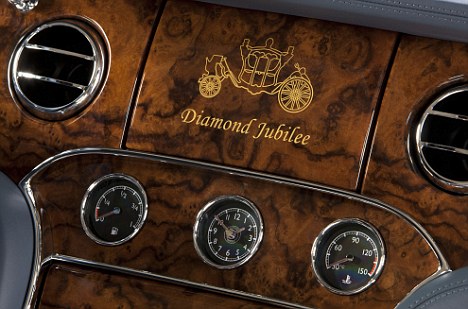 Rolls-Royce, Volkswagen-owned Bentley, BMW and Jaguar Land Rover are enjoying triple-digit sales growth in in the People's Republic.
Beijing International Automotive Exhibition, known also as Auto China, has been successfully organized for eleven consecutive sessions. Auto China, organized every two years, has been globally recognized as the one of the most important auto shows in the world. Thanks to the huge automobile consumer markets in China and rapid growth of Chinese auto industry, Beijing International Automotive Exhibition has expanded its influence in the global auto industry.