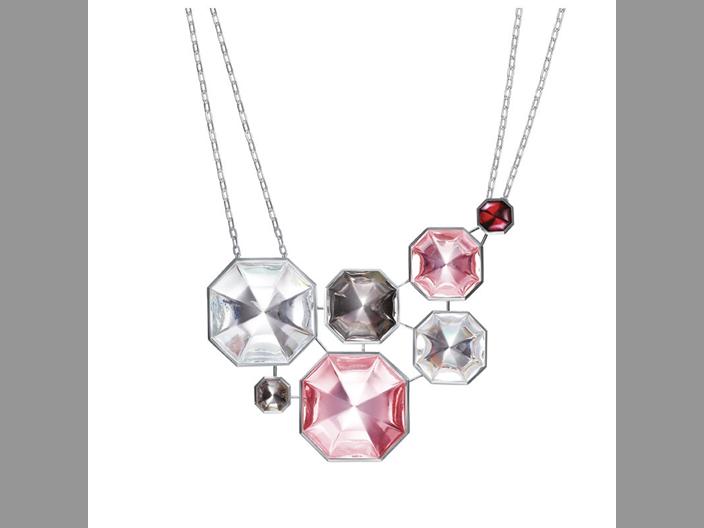 French company Baccarat presented at Baselworld 2012 two themes: L'illustre, inspired by 18th century boudoirs, and Riviera – a summer collection based on a new colour: indigo blue. The collection primarily includes items made from silver
mounts − chokers, cuffs or even rope necklaces decorated with butterflies and inspired by one of Baccarat's flagship collections.
Baccarat first launched its jewellery range in 1992 and in 2010, jewellery accounted for just 16 percent of turnover, although in some years, the percentage increased as far as 25 percent.
"Our goal now, with the guidance of Markus Lampe [former vice president in charge of global marketing at Swarovski], is for jewellery to become a real gateway to the brand," Dominique Delale, business director for jewellery and accessories at Baccarat, explained the new brand's strategy in an interview for Baselworld Daily News.
For 2012 – 2013 Baccarat intends to develop the China market where the crystal house has ten boutiques and a showroom for lighting which has just opened in Hong Kong. Baccarat is also working on jewellery ranges for men.
"We are organising a new concept for our 40 or so international stores in 2013 to create greater proximity to the customer. We intend to open a new boutique on Madison Avenue in New York and a boutique dedicated solely to jewellery on rue de la Paix in Paris," added Dominique Delale.