Bulgari Bzero1 x Zaha Hadid.
B.zero1 Design Legend ring designed in collaboration with Studio Zaha Hadid. This clash of design principles makes the jewelry project quite unique.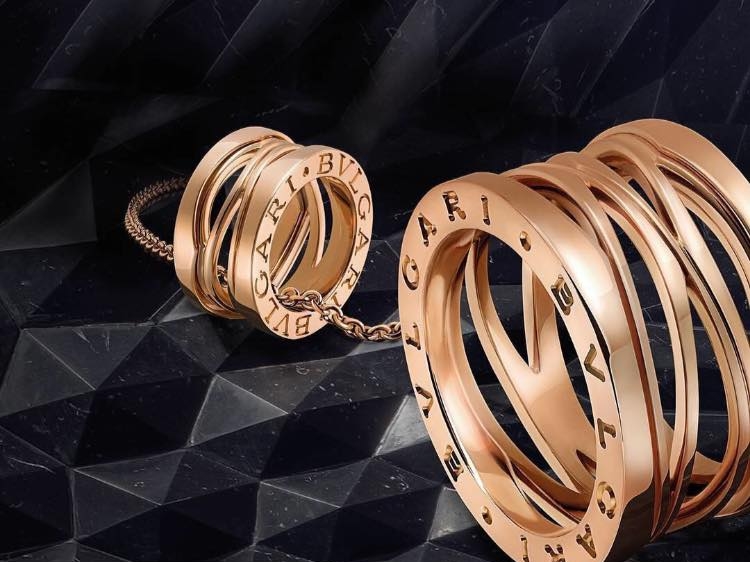 Bulgari introduced the new Bzero1 Design Legend. This new interpretation of Bulgari's most iconic ring was designed by the archistar Zaha Hadid. Combining Zaha Hadid's architectural genius and BVLGARI's jewellery-making prowess, B.zero1 Design Legend jewels honour the shared vision of the two design legends.
The ring combines the signature Bulgari look with the absolutely unique asymmetries Hadid was famed for. B.ZERO1's geometry and strength is mixed with the aesthetics of Zaha Hadid.
On the last days of November, the luxury Italian house presented its High Jewellery exhibition "Bulgari y Roma" at the Museo Thyssen Bornemisza in Madrid, Spain. The exhibition looks at how the art and architecture of Rome have been a source of inspiration to Bulgari throughout its history.
After the opening of the exhibit, the Italian ambassador to Spain, Stefano Sannino, along with Bulgari President Paolo Bulgari, Spain Country Manager Vincenzo Pujia and exhibition curator Lucia Bosciani, received the guests at the Italian Embassy for a Dolce Vita inspired cocktail. Many celebrities were in attendance, including Jon Kortajarena, Nieves Alvarez, Ariadne Artiles, Daliana Arekion, Maribel Verdu and Pelayo Diaz.
This October, Zaha Hadid Design Studio and Georg Jensen donated limited edition ring from the Lamellae Collection to 'Centrepoint at the Palace' fundraising event. 'Centrepoint at the Palace' aimed to raise £2 million to ensure that Centrepoint can continue to provide homeless young people with a safe warm room, and the stability and support they need.