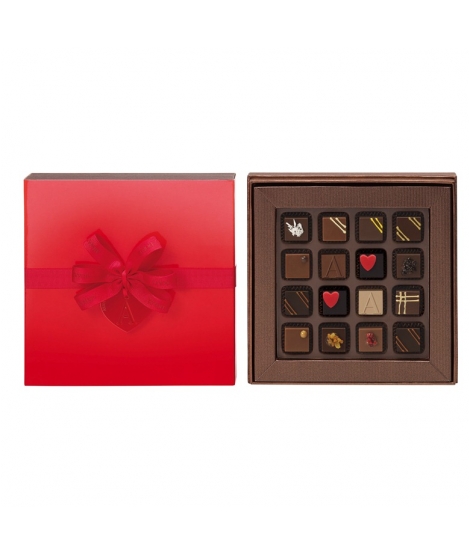 To celebrate a day dedicated to lovers everywhere, Armani/Dolci have created a refined special edition chocolate treat for Valentine's Day inspired by the colour of love. The boxes are wrapped in lacquer-red paper, a tonal grosgrain ribbon with six bows and enriched with a laser-cut Plexiglas charm.
The dark chocolate praline is featuring an unmistakable square shell with a sunken heart of melted red sugar while inside hides a soft and enticing creamy passion-fruit filling.
Meanwhile, a number of luxury hotels are offering romance package: The Waldorf Astoria New York has a $10,800 Royally Luxurious Babymoon.
Çýraðan Palace Kempinski Valentine's Day package is featuring a $11,845 Regal Romance by Land, Air & Sea Package. Jade Mountain's $26,228 Total Romance Package is available year-round, but is particularly appropriate for Valentine's Day. Montpelier Plantation offers a romantic package called La Vie En Rose for $10,840 with 7 nights in the Tamarind Villa.