Giorgio Collection presents Alchemy Collection.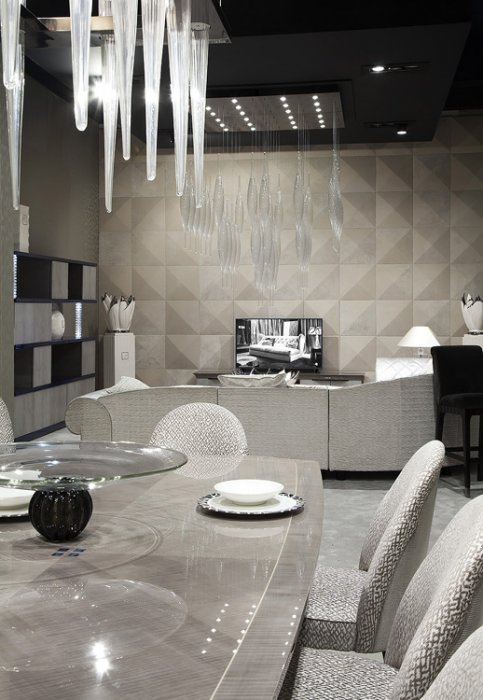 In 2016 Giorgio Soressi's creative side gives life to Alchemy, the exclusive new home collection defined by carefully selected materials which create an original, sophisticated effect in perfect Alchemy with the whole.
Tiger African sycomore, featured here with subtle light grey nuances, is paired with gunshot grey chrome and black mother of pearl detailing, which is used to enhance the handles and inlays of the various pieces. The use of white maple to finish the bases and tops of the furniture adds another level of prestige.
"Alchemy is a collection based on light tones, thought of, so spaces where light and colors can blend into a harmony of calm and serenity, tiger African sycomore, black mother of pearl, hand blown glass Venetian 'Murano' and fine textiles are the notes selected to compose a deep melody and to enhance that "Giorgio Collection" wants to cast to the furniture world of luxury entirely Made in Italy," explains Giorgio Collection.
The result of extensive experimentation, silver lizard leather brings light to the bedhead and backrests of padded furniture. Silver coating is a nod to classic silver leaf and is one of the stand-out new additions to the revitalized collection of fabrics, which this year features over 200 variations.
Alchemy brings together more than 50 elements, showcased via total looks of three rooms: bedroom, lounge and dining room.