Battery-Powered Ride-On Sure to Top Adrenaline-Fueled Boys' Wish Lists this Holiday Season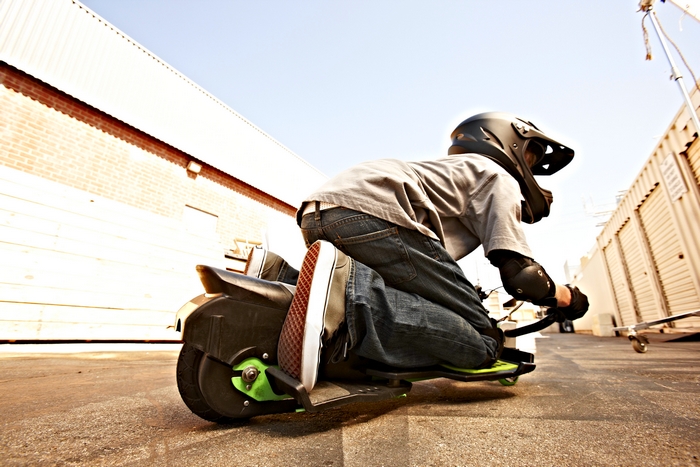 The new Urban Shredder by Hot Wheels and Dynacraft, the ultimate gift for thrill-seeking boys, takes the very best of bike, skateboard and motorized scooter play and transforms it into an adrenaline fueled vehicle. The battery powered ride-on is reaching speeds of up to 10 mph with a 24-volt electric engine.
The Urban Shredder by Hot Wheels allows kids to cruise with style and control, featuring electronic throttle control and precision-tuned handling. The motorized ride-on also includes an adjustable foot/knee deck, a wall charger and features safe "sparking action" that emits while leaning into sharp turns. The Urban Shredder by Hot Wheels is geared for children ages 8-12 with a 150-pound weight limit.