Exclusive photography exhibition: Rolls-Royce hosts Karl Lagerfeld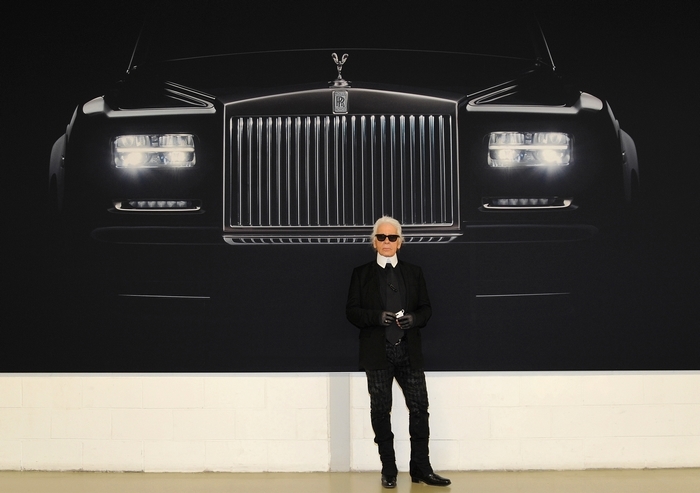 Rolls Royce is hosting Karl Lagerfeld for an exclusive photography exhibition entitled 'A Different View', in the latest of the luxury manufacturer's Icons of Art series. Karl Lagerfeld's exhibition comprises of his own unique photographs of Rolls-Royce motor cars taken over the summer in Ramatuelle in the south of France.
Throughout 2012, Rolls‑Royce Motor Cars has hosted the Icons of Art series – a succession of private talks by contemporary artists in tribute to the impeccable artistry behind each Rolls-Royce motor car. Previous Icons of Art include John Zinsser, Marie-Jo Lafontaine and Isaac Julien. The series concludes this December at Art Basel Miami.
Lagerfeld's photography provides an ideal platform from which to appreciate the finest of details and facilitates the juxtaposition of automobile, light and nature. Lagerfeld's exhibition explores these themes by connecting and contrasting the forms visible before the camera and shaping a different view.
"I can no longer view life without juxtaposing its abstraction. I view the world, fashion and automobiles through my camera lens. That allows me to keep a critical distance to my work. This approach serves me more than I had ever thought possible in my view of reality. Each of my shots of the Rolls-Royce is the abstract representation of a concrete reality. The technical medium of photography is a welcome means for my artistic work, creating my different view," said Karl Lagerfeld talking about the exhibition.
"It is a great honour to welcome Karl Lagerfeld and to host this unique photographic exhibition. His inspirational work demonstrates passion, innovation and attention to detail, values that we embrace every day at Rolls-Royce," said Torsten Müller-Ötvös, CEO, Rolls-Royce Motor Cars.