This message is for myself. This message is for all of us. This message is for you.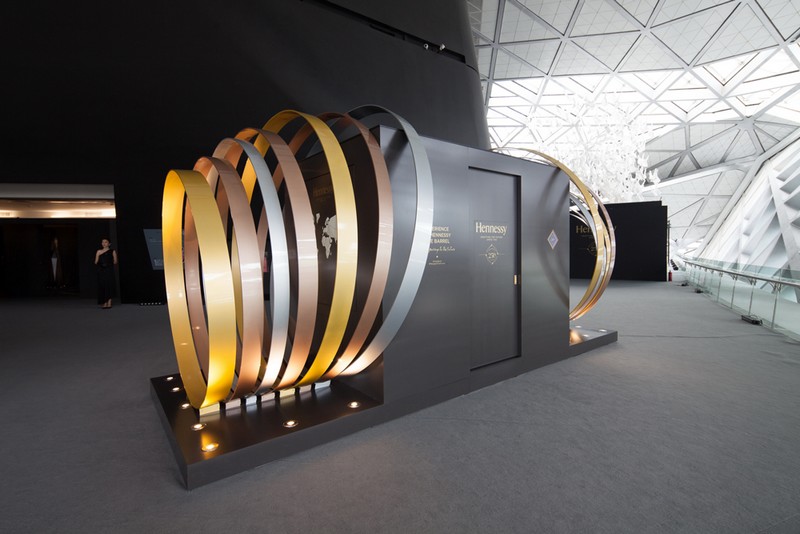 One of the highlights of Hennessy celebrating 250 years of existence is the Hennessy Time Barrel, on display through October 2015, in nine special locations around the world.
The Time Barrel has been designed as an interactive experience to take part in Hennessy's tradition of perpetual transmission from one generation to the next.
"My real mission is to prepare the eaux-de-vie for the generations of Master Blenders that will follow me…", explained Yann Fillioux, Hennessy's Master Blender.
Based on this idea, visitors of the Hennessy 250 Time Barrel installation and the Hennessy website are invited to send a digital text or video message to the future. This 21st century time capsule will preserve messages written in 2015, all around the world, in a barrel in Hennessy's historic cellars in Cognac. Messages for future generations will remain sealed in the Time Barrel until it will be opened 50 years later.
After Guangzhou in China and Moscow in Russia, celebrations of Hennessy's 250th anniversary came to New York in early July. The traveling exhibition welcomed nearly 3,000 people over three days.
"Hennessy is experiencing a very special year in 2015, perhaps even more exceptional in the United States. To start with, the House is organizing wonderfully creative celebrations for its 250th anniversary. After Guangzhou and Moscow, New York welcomed the Hennessy 250 Tour at Lincoln Center, a temple of arts and culture in every form," said Rodney Williams, Senior Vice President of Hennessy and Moët Hennessy in the U.S.
From March through October 2015, The Hennessy Time Barrel is travelling to 9 cities all over the world. Destinations include Cognac, France (February), Guangzhou, China (March); Taiwan (April), Berlin, Germany (May), Moscow, Russia (May); London, Great-Britain (June), Toronto, Canada (July), Johannesburg, South Africa (August), Lagos, Nigeria (October).