Cable Jewelry: The sea and the maritime universe transmits freedom and audacity.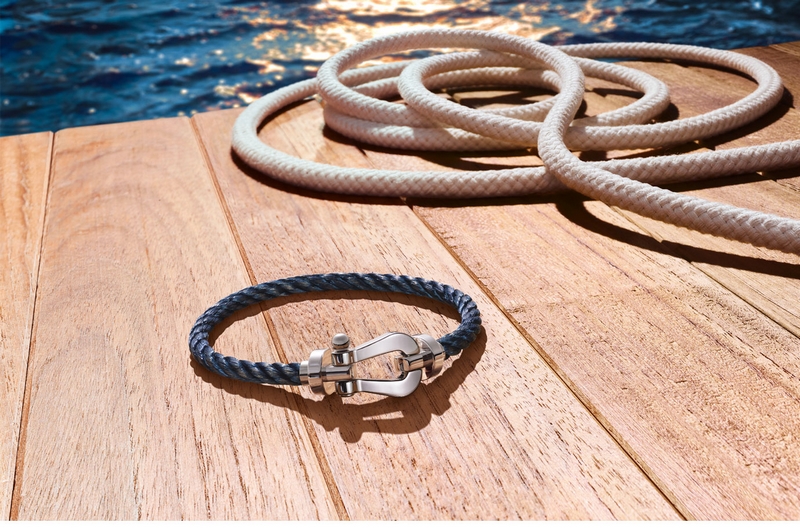 "My creations are inspired by the life, the light, the movement, the energy," used to say Fred Samuel, the founder of Fred Jewelry.
As he raised two young boys, Fred Samuel passed his passion of for sailing and rowing his two sons. In 1966, his eldest son took a risk no designer had dreamt of: he braided marine cables, secured both ends to a buckle and gave the creation to his wife as a gift. So began FRED's signature and expansive Force 10 collection.
Every summer, Fred is renewing Fred 10 bespoke tradition with a new series of personalized elements. The bracelet represents a natural simplicity and beauty while evoking Fred's maritime heritage, marked by freedom and audacity. Now an icon, 10 can be personalized by combining different cables and clasps.
Medium model bracelets in yellow, pink or white gold can now be totally or partially paved with diamonds to set off tanned wrists. Nine new bright colors ranging from turquoise blue to neon yellow enable hundreds of new Force 10 combinations.