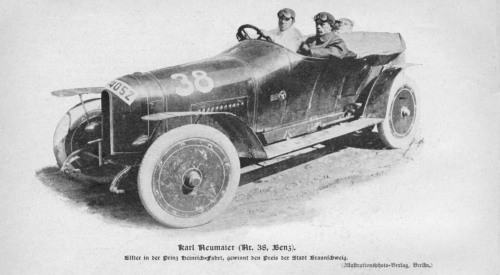 The 18th annual Amelia Island Concours d'Elegance (March 8-10, 2013), one of the top automotive events in the world, marks the first time in history that an extremely rare pair of the surviving 'Prinz Heinrich' Benz cars will meet the enthusiasts at the same event.
Both Prinz Heinrich Benz models are presented in museum quality. The 21/80 horsepower 1910 racer comes directly from the Mercedes-Benz Museum collection in Stuttgart, Germany, and the other, from Bruce McCaw 's private collection in the U.S.
Recently restored to its original condition by Mercedes-Benz Classic, the dark green 1910 21/80 Prinz Heinrich car wearing race number '38' is considered by many automotive historians to be "the first true sports car".
In the early 1900's, at the dawn of the automotive motorsport age, one of the most significant race venues was the Prinz Heinrich Tour, named after Prince Albert Wilhelm Heinrich of Prussia – an automotive enthusiast and brother of German Emperor Wilhelm II.
In 1907, the German Imperial Automobile Club organized the first annual Prinz Heinrich Tour which is often seen as a precursor to what would later become the German Grand Prix. Unlike events like the French Grand Prix, which attracted purpose-built racing cars, the Prinz Heinrich only allowed four-seater, production car based entries.
Among the races' most notable winners were Fritz Erle who won the race in 1908 in a 50 hp Benz, and Ferdinand Porsche who in 1910 was successful in this endurance tournament in a 85 hp Austro-Daimler. Commemorating Erle's victory, Benz produced the 'Prinz Heinrich' cars from 1908 to 1910 in various engine configurations. Still running strong, two of the cars from the Prinz Heinrich legacy will drive onto the field at the 18th annual Amelia Island Concours d'Elegance on Sunday, March 10, 2013.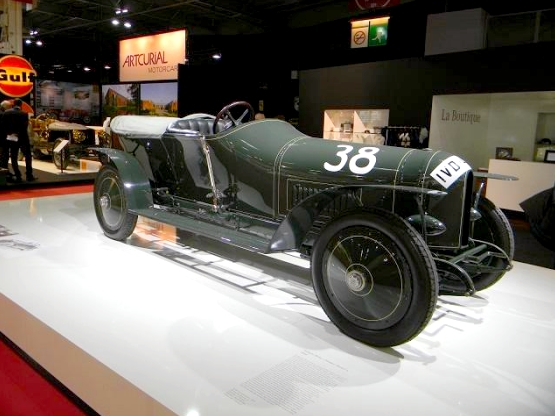 "History has been made when a vehicle fades into oblivion and can be salvaged and restored after more than 100 years of hibernation," said Michael Kunz , manager at the Mercedes-Benz Classic Center in Irvine, California. "The presentation of two Prince Heinrich cars at the Amelia Island Concours not only reunites two vintage Mercedes-Benz vehicles from the early 1900's, but also restores what is considered to be a major highpoint in the origins of racing history.
"The Amelia" draws nearly 250 rare vehicles from collections around the world to The Golf Club of Amelia Island and The Ritz-Carlton, Amelia Island for a celebration of the automobile like no other. Since 1996, the show's Foundation has donated over $2 million to
Community Hospice of Northeast Florida and other deserving charities on Florida's First Coast.