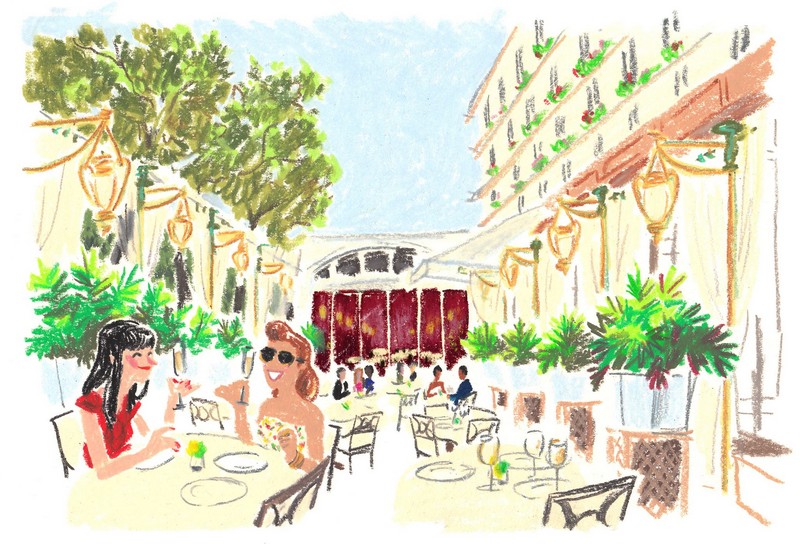 Since July 2012, The Ritz Paris, the most legendary 5 star hotel in Paris, has been undergoing serious renovations. The Ritz closed its doors for the first time in its history for this extensive restoration. While the reopening of the grand palatial hotel in the heart of Paris was announced for the end of 2015, the iconic luxury property is accepting bookings for dates starting March 14, 2016 (from $985 per night/ per room).
The Ritz remains one of the most prestigious and luxurious hotel in the world and one of the most expensive in Paris. It is referred to by some as the best hotel in Europe and one of the world's most famous hotels. It is one of "The Leading Hotels of the World".
Now freshly restored, its grand décor and intimate salons will welcome guests to rediscover a unique atmosphere, the inimitable French art de vivre, and the Chanel spa called "Chanel au Ritz Paris.".
Originally conceived by its founder, César Ritz, in the spirit of a hôtel particulier, the Ritz Paris of the 21st century perpetuates in the discreet refinement of its 71 rooms and 71 suites the elegance and excellence of French art de vivre. A quiet blend of the majesty of the 18th century, the opulence of the Empire style and the quintessence of classicism, the décor integrates the latest technologies to make every visit an unforgettable experience.