GTA Spano made its debut at the prestigious "Yacht Jet & Prestige Car Show" in London, one of the most important luxury events worldwide.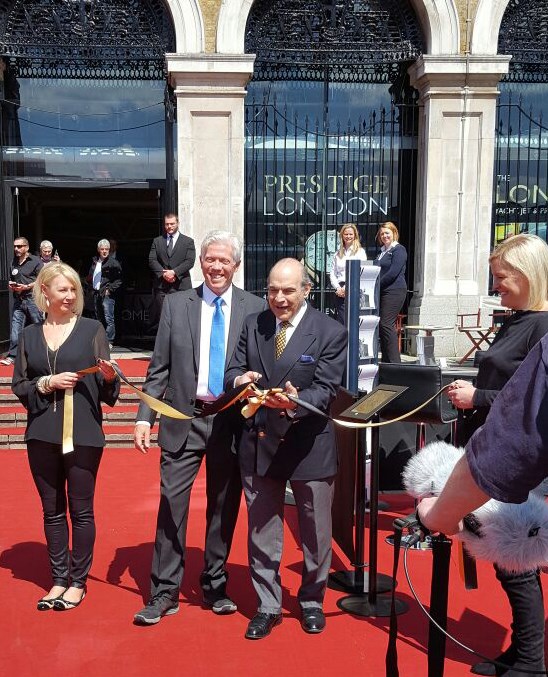 Many of the world's sexiest supercars are making a spectacular showcase at The London Yacht, Jet & Prestige CarShow (4th-6th/7th MAY 2016, Old Billingsgate &St Katharine Docks, London), including GTA Spano.
The Spanish supercar is presented for the first time in the second edition of this event, held with "Prestige London", "The London Yacht" and "London on Water".
Spania GTA made its debut with supersports cars specialist Supercarbrokers dot com, a UK/Swiss Brokerage firm. Claiming that the Spano GTA is a LaFerrari beater with its V10 Twin turbo engine, the luxury automotive company announced it is plaining a 2 mile drag race against its three most competitive reveals. The LaFerrari, McLaren P1 and the Porsche 918 Spyder.
GTA Spano has its own new V10 twin Turbo 7,990 cm3 engine, with 925 hp and 1220 Nm torque. The unique vehiclemaintains its exclusivity with a limited production of 99 supercars. It also has a newly designed sequential 7-speed gearbox that is carbon synchronised. With this new powertrain, the Spanish supercar accelerates from 0 to 100 km/h in 2.9 seconds and has a top speed of over 370 km/h.
Likewise, Spania GTA has developed a new carbon monocoque chassis which is unique among all the super sport car manufacturers, with innovate components such as titanium and graphene, which offers the best rigidity and lightness, and makes GTA Spano one of the main references in the sector.
With the likes of the €1 million euro Spano GTA Supercar, Mansory dazzling with a limited edition Mansory Vivere Bugatti Veyron and classic Jaguars, Lamborghinis and bespoke Land Rover Discoveries taking star turns the stage is set for a truly sensational feature of the Shows.
Among the display are: Bespoke Land Rover Defender; Mansory Vivere –a strictly limited edition Bugatti Veyron;McLaren 650S spider & 570S coupe; Noble M600; Jaguar E-Type Series 1.5 4.2 Roadster 1968; Aston Martin DB2 4 Saloon 1954; 1989 Lamborghini Countach Anniversary; 2015 Ferrari 458 Speciale; 1967 Jaguar E- Type (Series 1) Convertible; 2012 Prindiville Design Mercedes-Benz G55 AMG; 2011 Ferrari 458 ITALIA; Lamborghini; Ariel Atom; Spano GTA; 1957 Ford 'Haulinore'; Porsche; Tesla.