Have you ever shopped for a bikini without being a size 0? It's no secret that up until a few years ago, finding flattering bikinis for plus-sized women was difficult, if not impossible. Most of the sizes you would find in stores tailored to waif-thin (and tall) model types. What about the rest of the market?
If you have ever wrestled with finding the right bathing suit, then you know the struggle. Maybe you had a pool party to attend, or an exotic vacation planned. Whenever the situation involved putting on a swimsuit, it's likely that going to the department store for a solution left you feeling downtrodden. There is an old adage that "no one likes trying on swimsuits" – and for good reason.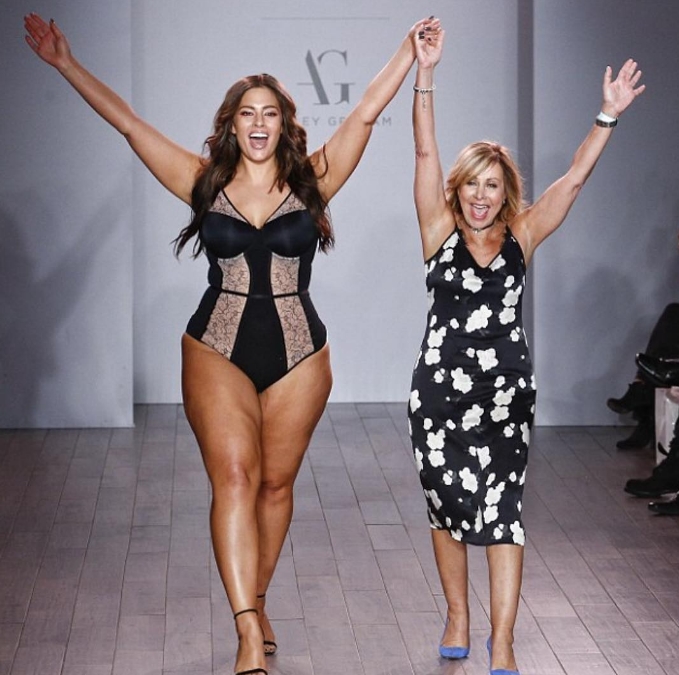 The good news is thanks to groundbreaking super models like Ashley Graham and Tess Holiday, things are changing for plus sized people. The fashion industry is realizing that their long-time catering to sizes 0-6 just isn't working for the majority of shoppers. Both Graham and Holiday not only confidently showcase their fabulous fuller figures, but they help prove to designers and fashion-lovers that beauty isn't limited to one size.
The internet is listening to the call and coming to the rescue. You can easily order your plus-sized swimsuits online. There are plenty of looks that will play perfectly to your style and body type. There are both tankinis and bikinis available made to look beautiful on the full-figured woman. These exclusive styles are available through websites such as swimsuitsforall and offer plenty of coverage and support in a variety of designs, while still allowing you to look stylish and sexy. What's more is they are known for their flash sales allowing you to save 30% or more site wide! Find out what so many people already know: that swimsuitsforall has your next women's plus size bikini needs covered.
One bathing suit type that is a best seller, and reminiscent of the 50s pinup, is the high-waisted bikini. Just picture Sophia Loren or Jayne Mansfield, as both of these iconic women rocked their looks and were known to be icons of sex and beauty. Their bathing suits looked fabulous on them for a reason—the high waist works!
Designers of the 50s knew it then, and designers today have been working to bring it back – widely. Now you can find full lines of high-wasted bikinis in a wide range of prints or colors that will work with any look you're aiming for. Take a look at the GabiFresh limited edition collection on swimsuitsforall — like her, you too can be the "Queen of the Bikini" and make the beach your palace. Try pairing these pieces with the same red lips and large sunglasses you'll find in Marilyn Monroe's pictures to complete your look. Likely, you'll love vamping around the pool or the ocean side just to show off how fabulous you look.
Thanks to the models who first made splashes in the market as full-figured women, there are many new and exciting changes happening. Now, you can explore your sexy side with plus-sized bikini and tankini options that are stylish, fun, supportive and still offer great coverage. Test out a few for yourself! No longer do plus size women have to hide behind cover-ups or worse yet, a t-shirt and pair of shorts.