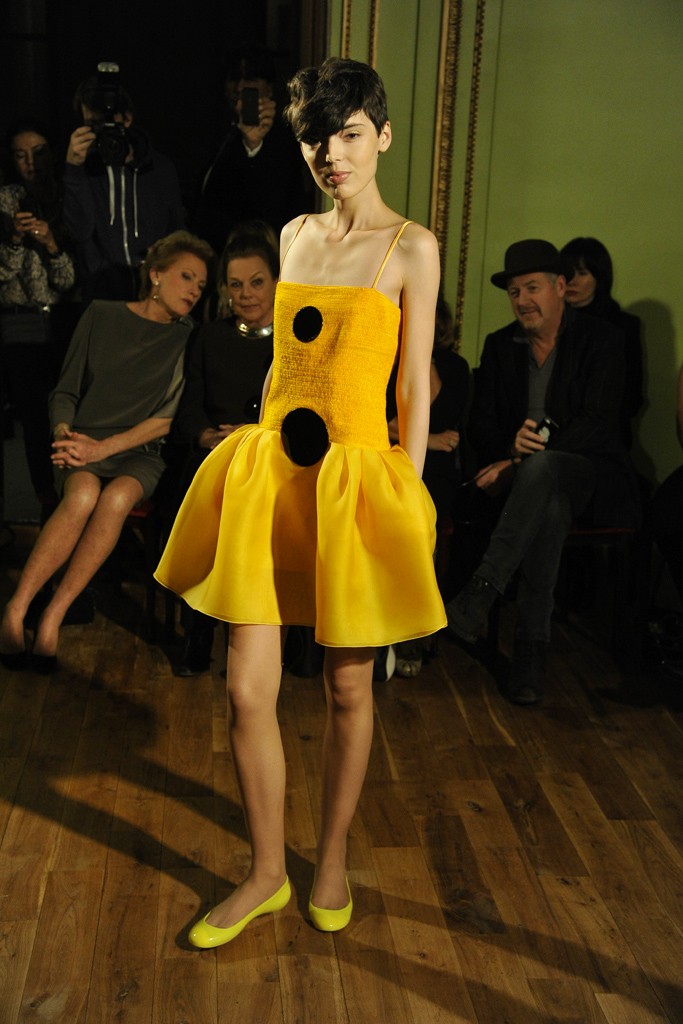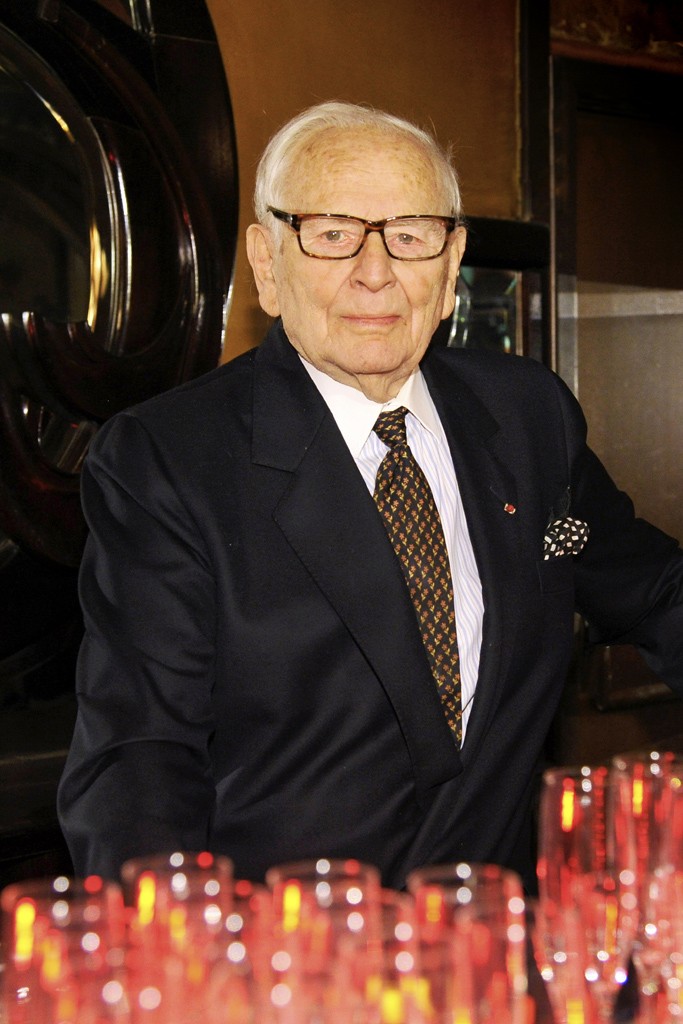 91-year-old French fashion designer Pierre Cardin presented one-off runway show in Paris, his first high-fashion runway show since 1996. For Cardin the greatest luxury is freedom, so the location chosen by the fashion legend is the famed Maxim's restaurant, an Art Nouveau space on the Rue Royale owned by the veteran designer. The off-calendar couture collection marked the 60th anniversary of Pierre Cardin's first ever show under his own name.
"I staged fashion shows for 60 years of my life, and now I want to stand on my own, to show when I feel like it. I no longer want to have any obligations," Cardin told WWD. "I'm at home here. I can decide what I want. I am free — I don't depend on anyone."
"This is a modern collection — nothing too tight at the waist, no buttons or tricky details. It's free, as free as people and fabric should be," explained Cardin.
A mix of womenswear and men's pieces, the collection focused on "geometry, futurism and freedom of movement".
"If you make dresses at this level, rich women buy them. We have to get rich people to spend their money. People need to make a living — that's the message," Cardin said hoping to sustain the local fashion industry.