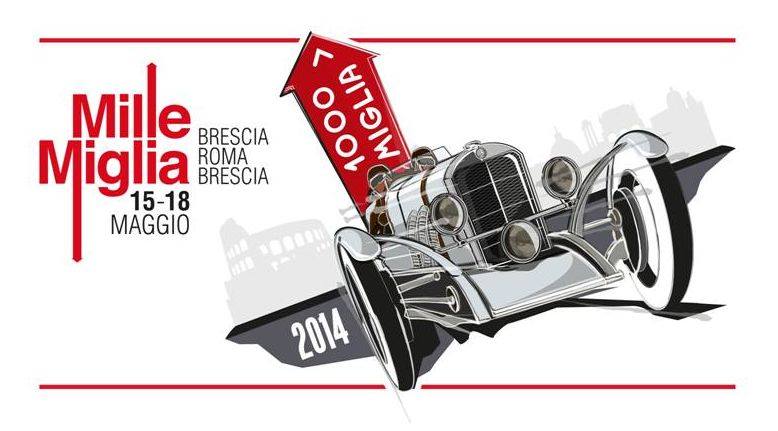 87 years after the first Mille Miglia historic cars race in 1927, the unmissable Freccia Rossa event is once again staged in Brescia, the city of the Mille Miglia, where this 32nd historical revival of the Race is held from 15 to 18 May 2014. This year's Mille Miglia is packed full of famous cars and equally famous drivers. Like nether before, the 2014 edition has a stellar set of teams which include Adrien Brody (1956 Mercedes-Benz 300 SL W 198), Jeremy Irons (1950 Lightweight Jaguar XK 120), the famous American TV host and producer Jay Leno (1951 Jaguar XK 120 Sports "Ecurie Ecosse"), Brian Johnson of AC/DC (1953 Jaguar C-Type), and Wolfgang and Ferdinand Porsche (1955 Speedster 356 1500).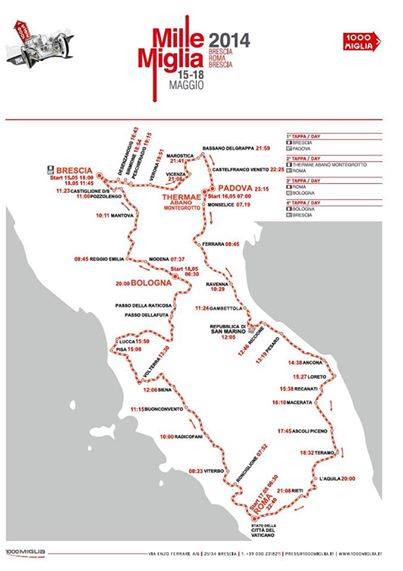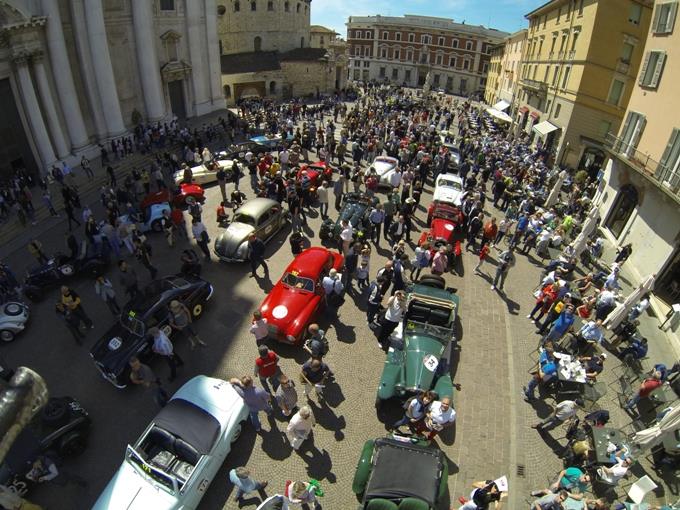 US TV chat show host, Jaguar collector and classic car enthusiast, Jay Leno, and Jaguar Design Director, Ian Callum, are legends of the automotive industry – and at the Mille Miglia this year their presence is complemented by that of the 1951 XK 120 Ecurie Ecosse roadster.
Of the many reasons why the Mille Miglia race is unrivalled in terms of refinement, exclusivity and prestige, one is its being the rarest travelling museum in the history of the motor car. Once a year, Brescia sees the arrival of treasures of inestimable value that wrote some of the most exciting pages in the history of international motor racing. Some of the cars taking part will come from the museums of marques like Mercedes-Benz, Alfa Romeo, BMW, Jaguar and Porsche.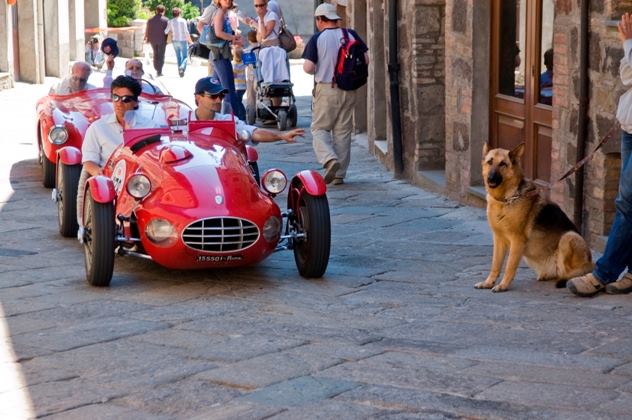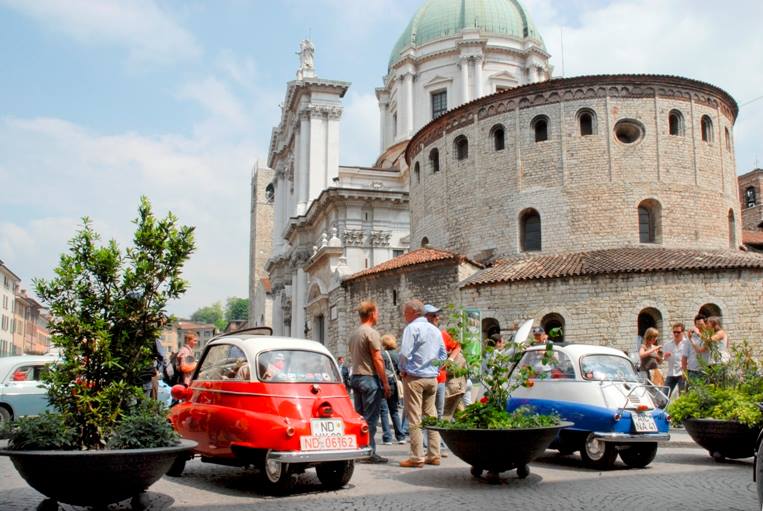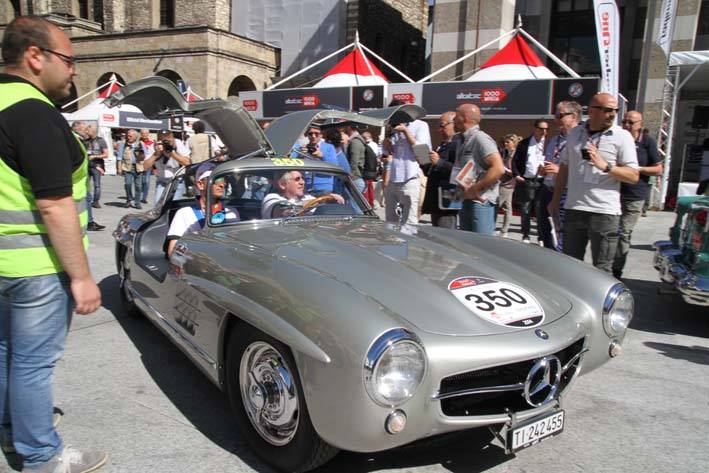 The cars that will be lining up at the start in Viale Venezia belong to 61 different marques, the lions' share being that of Mercedes-Benz with 45 cars and Alfa Romeo with 41, followed by FIAT with 39, Jaguar/SS with 31 and Porsche with 24 cars.
The 2014 race features changes in the programme and course: the Mille Miglia will last an extra day, adding a 4th leg on the Sunday morning.
In addition to the traditional start and finish in Brescia, with the half-way mark in Rome, the 1st leg will finish in Padova, with an overnight stay in Thermae Abano Montegrotto; the 3rd leg will take the race to Bologna. Other places on the route include Riccione, Loreto, Ascoli, Teramo, L'Aquila, Volterra, Lucca and Pisa.
Mercedes-Benz TV: Mille Miglia 2013