The Lux iPhone 6 Plus in 24k yellow gold with diamond logo by Brikk.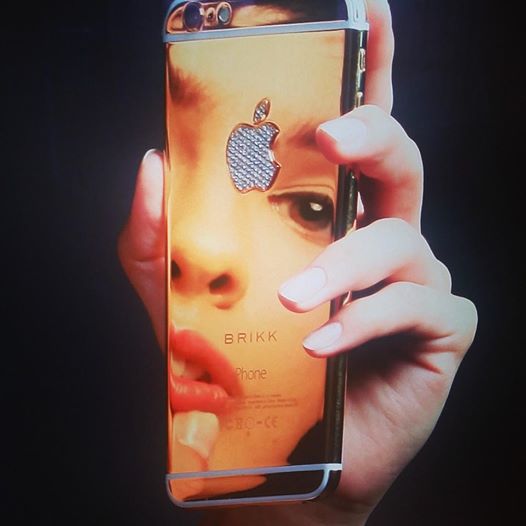 If your correspondence may be the target of interception by third parties, take a look a new device from Brikk, a phone making encrypted calls with no communication record.Los Angeles- based luxury technology-driven brand Brikk announced the Lux iPhone 6 Secure.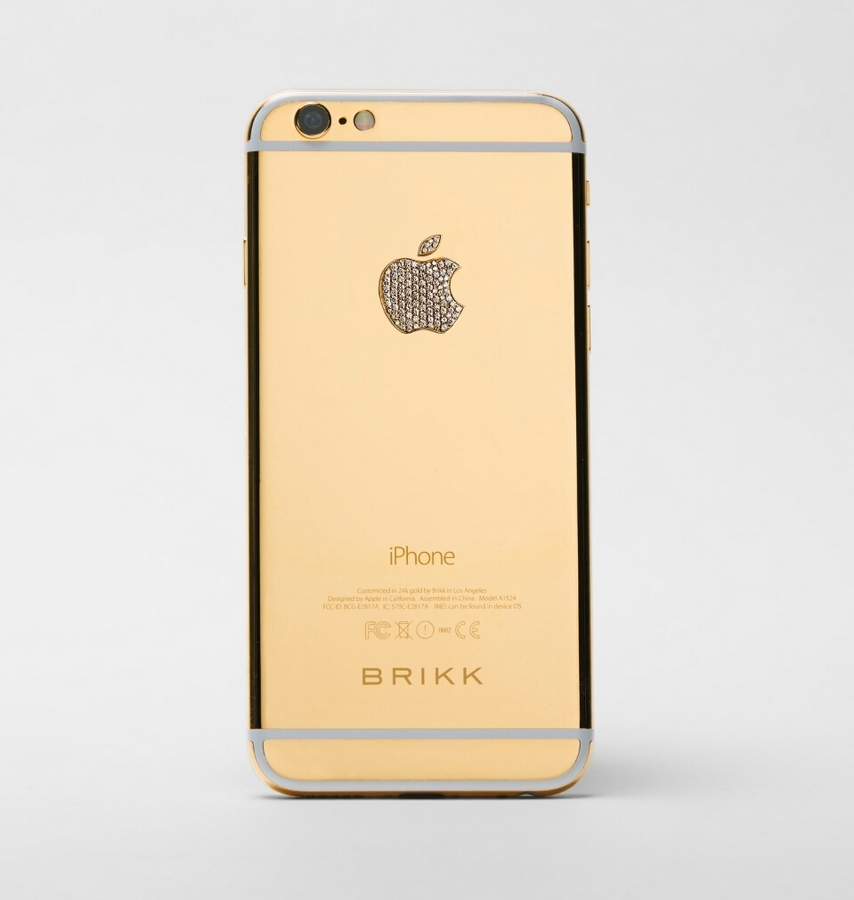 The Lux iPhone 6 Secure models have built in technology, provided by security firm Kryptall, identical to the technology used to protect telephones used by presidents, government officials, celebrities, and corporate executives worldwide. Custom hardware and software is installed onto each phone. This modification allows for 256 bit digital encryption that codifies the audio of each call, making it incomprehensible to anyone but the parties involved. Privacy is further guaranteed by the fact that all calls made from the phone are routed through a network of global servers, physically located in more than ten countries around the world where telephone interception and wire tapping is illegal.
The luxury phone is available in standard versions (starting at $4,995), 24k gold or 950 platinum plated versions (starting at $9,995), or diamond versions (starting at $13,895). All models are packaged in a custom Brikk box, complete with a user manual and all standard accessories. Each Lux iPhone 6 Secure by Brikk also comes with a diamond-embedded certificate of authenticity and an exclusive 1-year warranty.