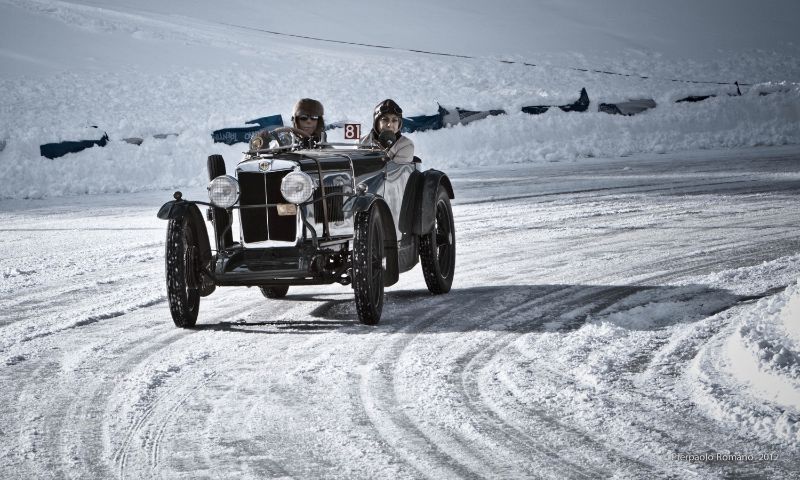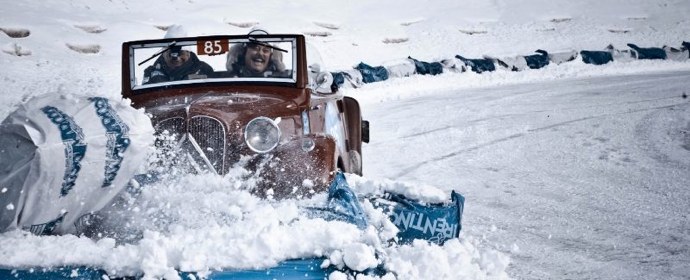 The snow was the protagonist of the 24th edition of the Winter Marathon. The annual Winter Marathon was held 19-22 January 2012 in Madonna di Campiglio situated in the Dolomites of Italy. Extreme fun and great satisfaction for all 158 crews regulary started from Piazzale Brenta in Madonna di Campiglio at 14.00 hrs on Friday 20 January.
Ezio and Francesca Salviato, father and daughter from Varese, add their name to the prestigious roll of honour of the Winter Marathon. A particular rematch against the unlucky experience of last edition when they gave up for a mechanical problem on the same Lancia Aprilia with which they have imposed in front of 157 verified crews. Second and third place for the two drivers of Museo Storico Alfa Romeo, Alessandro Gamberini (Alfa Romeo Giulietta TI, 1962) who preceded Fabio Salvinelli (Alfa Romeo Giulia TI Super, 1964). 50th place for the ex Formula 1 driver Ivan Capelli who, on a 1965 Volvo PV544 drived by Gianni Lenzi, have been satisfied for his participation. Best in show of 2012 edition is also the snow who accompained all crews for the second part of the race on several mountain passes as Pordoi, Campolongo, Gardena, Sella, Costalunga and Mendola. The big snowfall continued till the final passage control in Madonna di Campiglio.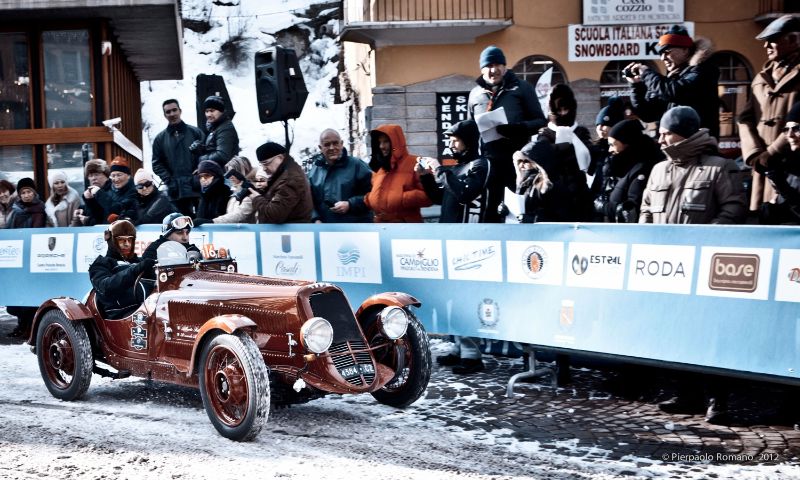 Robert 'Bob' Paltrow, uncle of Gwyneth, the Hollywood actress, raced in a 1955 Austin-Healey 100 BN1 together with Angelo Pontiroli and finished with satisfaction at the 105th place his first experience at the Winter Marathon, informs sports car digest.
"I have to congratulate all the participants," said the president of the organizing committee Roberto Vesco, "because despite the evident difficult weather conditions, they did not give up and continued with great determination. The road system of the province of Bolzano had informed about little problems, but probably the wind and cold have worsen the situation." 38 of the 40 foreseen time trials were carried out regularly, only a technical problem of a time instrument forced the clerk of the event to cancel two trials.
Winter Marathon is an international historic annual event reserved to classic cars built until 1968 held since 1989 in Madonna di Campiglio in the classic mid-January weekend.