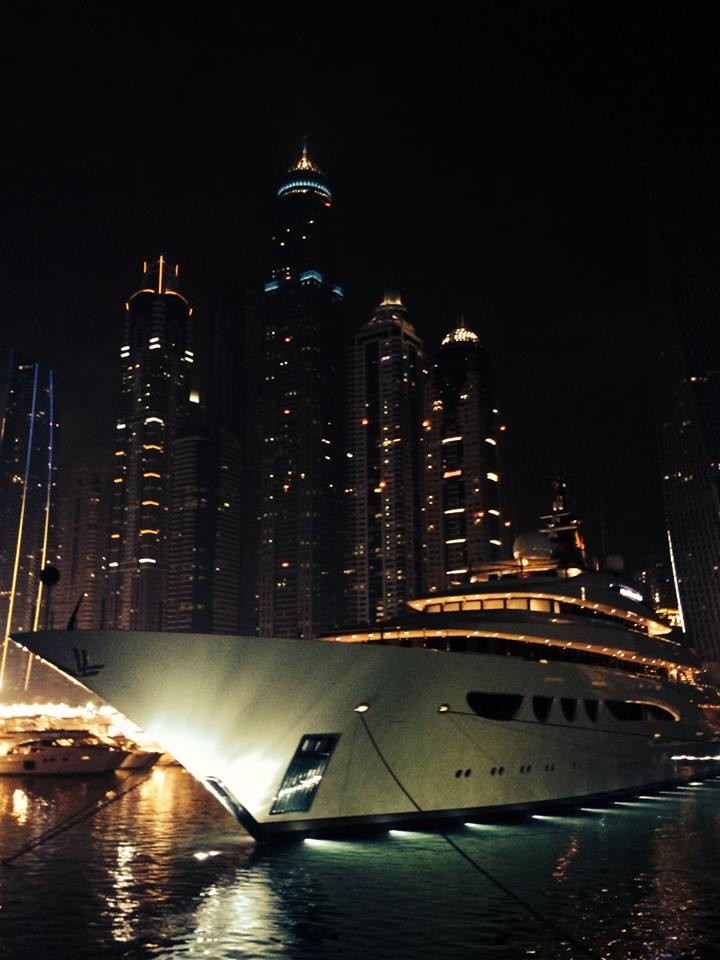 2014 Dubai International Boat Show was an occasion for Lürssen, the leading shipyard for large luxury yacht building based in Germany, to showcase the 2014 truly outstanding vessels.
Like in 2013, this year the German shipbuilding family will deliver again three yachts with a total length of 260 m:
The first one is project Global – a 90 m yacht for a repeat client with Espen Oeino design. She will be followed by another Espen Oeino design: project Green – a 66 m yacht with some radical design features. The third delivery end of the year will be project Quantum Blue – a 104 m Tim Heywood design.
With several further yachts currently under contract, the shipyard continues to market and build yachts ranging in size
from 60 m up to well over 150 m.
In 2013 three very individual and different Lürssen yachts were launched:
The first yacht, which was delivered in January 2013, is the 86 m Quattroelle. Quattroelle is the first Lürssen yacht designed by Nuvolari-Lenard, who are responsible for the exterior as well as the interior design. The size of the yacht with its massive volumes was a challenge, but with careful volume distribution and a proportion study, Nuvolari Lenard has achieved a sleek appearance of the yacht.
The second delivery in 2013 was the 85 m Solandge. Her exterior is designed by Espen Oeino and interior by Aileen Rodriguez. Solandge will be an exciting addition to the global charter fleet.
The third delivery was the 180 m Azzam. In addition to being the largest yacht in the world with a length of 180 meters and with a top speed of over 30 knots she adds another record in terms of building time: three years following one year of engineering. Her innovative and timeless design has been developed by Nauta Yachts. The interior decoration was undertaken by the renowned French designer Christophe Leoni who is proud to have been able to realize a sophisticated and luxurious interior in a turn of the century Empire style.
Lürssen is the globally leading yacht-builder today, based in Bremen, Germany. With a workforce of 1550 and a healthy order book, Lürssen maintains four state-of-the-art shipyards in North Germany. The privately run company, which remains solely in the hands of the Lürssen family to this day, has earned an international reputation as best the specialist in exclusive, custom-built yachts.