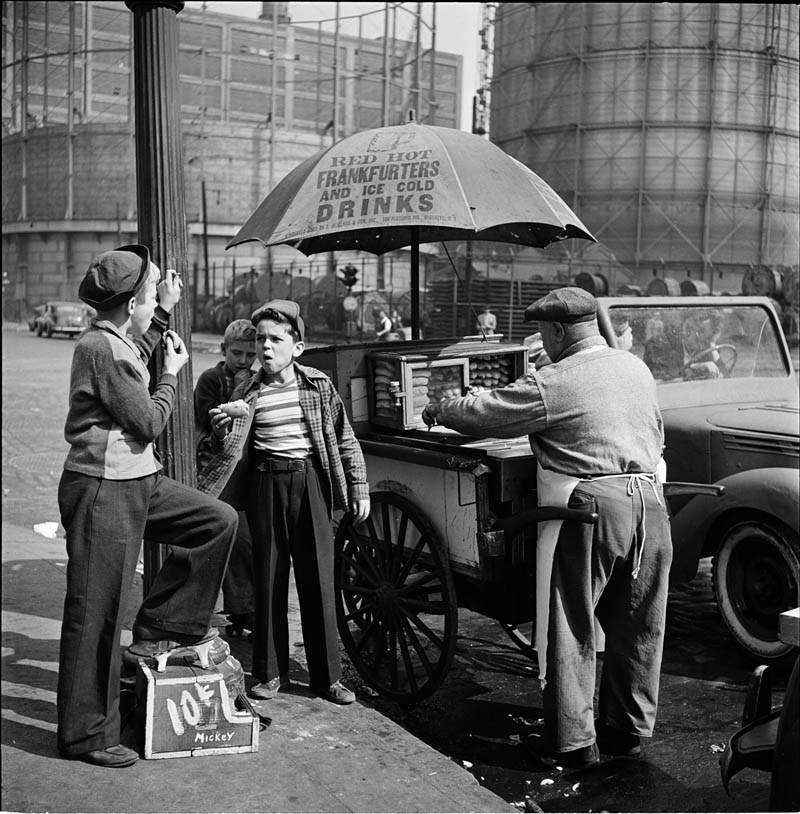 A new exhibition at The Royal Museums of Fine Arts of Belgium presents incredible photos of life in the 40s shot by young Stanley Kubrick, one of the leading filmmakers of the 20th century (Lolita, Dr. Strangelove, 2001: A Space Odyssey, A Clockwork Orange, The Shining)
Shortly after graduating from high school in 1945, Stanley Kubrick worked for 5 years as photojournalist for the New York magazine Look. In fact hes was the youngest staff photographer in the magazine's history. The sequential construction of his photojournalism – today in the collections of the Museum of the City of New York – already reflected Kubrick's unique cinematography style. His lens captures a portrait of America right after World War II – a central theme in Kubrick's films.
Stanley Kubrick's themes include crime scenes, the life of a shoeshine man, a university theatre troupe, etc. The Royal Museums invites visitors on a journey of discovery: the relation of American society to photography.
Royal Museum of Fine Arts
3 Rue de la Régence, 1000 Brussels
from 10h00 to 17h00
Stanley Kubrick in the Fine Arts Museum – until July 1st 2012
www.fine-arts-museum.be
Stanley Kubrick retrospective: May 9th- June 16th 2012
www.cinematek.be
If you like it, then please subscribe to our Feed By Mail service.Thank you!