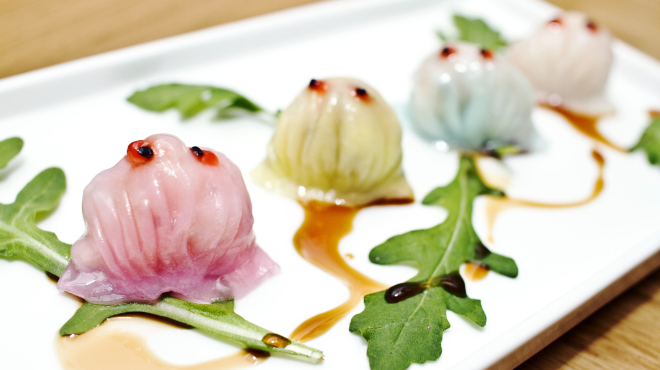 Time Out New York magazine announced the 2012 Food & Drink Award winners at an annual industry awards event honoring the year's finest restaurants and bars, chosen by our critics and readears.
Over 100,000 votes were cast to determine the ten winners in the Readers' Choice category in addition to the ten Critics' Picks winners. Seamus Mullen of Spanish restaurant Tertulia took top honors as Chef of the Year, while The Dutch won Best New Restaurant and Maison Premiere won Best New Cocktails.
The event included a first-ever Foursquare Award, a nod to not only the quality of restaurants, but their popularity as well, measuring the nominated restaurant with the most check-ins on the popular social media site during the voting period. The award marked the second win for The Dutch.
The full list of 2012 Food & Drink Award Winners includes:
Readers' Choice:
Chef of the Year: Seamus Mullen (Tertulia)
Best New Restaurant: The Dutch
Best New Cocktails: Maison Premiere
Best New Neighborhood Joint: Red Rooster Harlem (Harlem)
Best Spin-off: Parm
Best New Pizza: Forcella
Best International Eats: Miss Lily's (Jamaica)
Best Out-of-Town Import: Fleisher's Grass-Fed & Organic Meats (Kingston, NY)
Best New Bakery: Dominique Ansel Bakery
Best New Beer Bar: La Birreria
Foursquare Award: The Dutch
Critics' Picks
Best Culinary Blitzkrieg: Acme
Best Countermove to Comfort Food: Boulud Sud
Best New Gallic Charmer: Buvette
The Instant Classic Award: Il Buco Alimentari & Vineria
The Watch The Throne Award: The Monkey Bar
Best Pint-Size Powerhouse: Earl's Beer and Cheese
Artisan of the Year: New York Distilling Co./ The Shanty
Best Dim Sum Provocateur: RedFarm
Best Love Letter to the Philippines: Maharlika Filipino Moderno
The Intergalactic Kitten Award: Isa