Jordan Belfort is now on screen, and the Wolf of Wall Street could be the big winner for the Oscar this Year. But who is the Jordan Belfort ? Check this interview with him above for sure you have at least something to learn.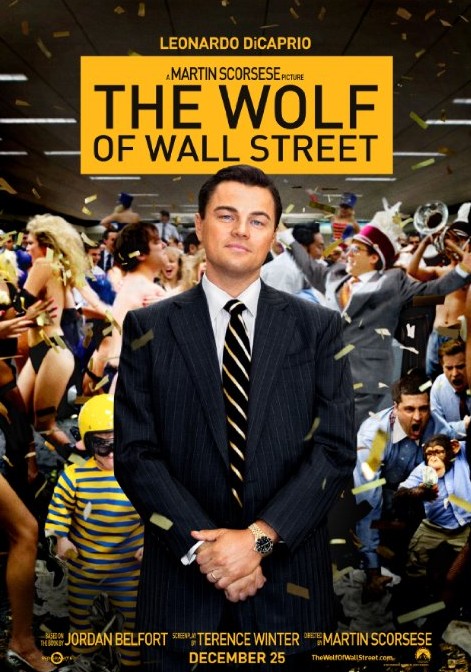 ---
This article titled "Wolf of Wall Street becomes Scorsese's biggest banker" was written by Ben Child, for theguardian.com on Tuesday 11th February 2014 18.11 UTC
Oscar-tipped black comedy The Wolf of Wall Street has become Martin Scorsese's highest-grossing film after racing past the 0m (£181m) mark at the global box office at the weekend.
The haul for Scorsese's tale of 80s and 90s excess beat the 4m made by psychological thriller Shutter Island in 2010. The film is likely to continue pulling in cinemagoers if it triumphs at next month's Oscars, where Scorsese, star/producer Leonardo DiCaprio and co-star Jonah Hill are all up for prizes.
Success for The Wolf of Wall Street suggests the various controversies surrounding it – whether Scorsese's treatment amounts to a condoning of fraud, whether any animals were harmed in its making – have done little to damage the interest of cinemagoers. It is less certain whether the film's scenes of rampant sex and drug-taking will delight the US Academy's conservative membership, who are responsible for deciding where the big prizes go on Oscar night.
The film has also been criticised by disability rights groups for a scene in which DiCaprio reaches "cerebral palsy stage" while under the influences of the sedative quaaludes. Scorsese revealed in an interview with US talk show host Conan O'Brien that a drug expert was hired to help with the offending scenes. But he also admitted he could have used his own experiences with the long-banned drug to help the film.
"I could put a few words in there myself … Thirty-five years ago, at that time they were legal," said Scorsese. "And I was actually prescribed a quaalude for fear of flying. You took that pill, it was like a five-hour flight, you didn't care where you were …
"Finally it wound down by the time you landed, thankfully, because you wanted to hug everybody, that sort of thing, and crying. I'm not kidding."
• Film fares well in the UK
• So well, in fact, that it's hard to get a ticket
guardian.co.uk © Guardian News & Media Limited 2010
Published via the Guardian News Feed plugin for WordPress.