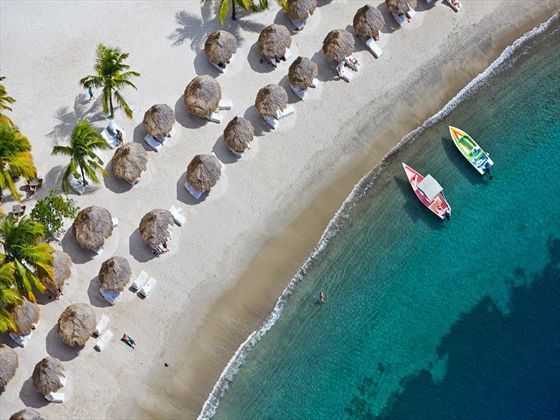 Unfortunately, the words "affordable" and "luxury travel" don't always go hand in hand. While we can't offer great holidays for free, we can give you some tips on how to make significant savings, and will do just that.
When it comes to booking, timing is everything. Arguably the simplest way to make luxury trips more economical is to look for end of season breaks. Shoulder season, the period between high and low season, is often the best time to go as the weather is still good, the crowds are starting to diminish, and, best of all, the prices of hotels tend to drop. For instance, if you're looking for some winter sun in the Caribbean, head there in November and early December. While this is after the hurricane season, it's still before the busy holiday period so you could make savings as high as 50%. Similarly, many travel agents will give "early bird" offers that could save you between 20-30% so, wherever you plan to holiday, make sure you book at the right time.
For many luxury travel goers, it's the experience of where you stay that is more important than the final destination: after all, wherever you can afford to stay in Dubai, you're still in Dubai. Because of this, booking bespoke holidays from specialist travel agents is ideal. The packages are hand-picked by industry experts to give you the best possible experience, and some even offer a speciality luxury holiday experience where four-star resorts are seen as the minimum in quality. Keep a look out because new destinations are constantly being added with locations from all around the globe.
Technology has advanced so much in recent years that you can even use your phone to save you money on luxury travel. Apps like Skyscanner can find you the best deal on your flights so you can use the money you've saved to further treat yourself once you get to your location. Not only can apps save you money, tools like Triposo can even make sure you make the most of your destination by acting as a personal travel guide. It has information on must-go restaurants, top sights, and activities for 25,000 locations around the globe. Triposo even works offline so you won't have to worry about expensive data bills when you get home.
Do you have any tips on how saving money when travelling? Get in touch with us via Twitter or Facebook.