Reference guide to world's 1,400 wine grapes released
The must-have oenophile titles list has been enriched this fall with "Wine Grapes", a reference guide to world's 1,400 wine grapes. The wine lover's encyclopedia concieved for for the curious and serious oenophile, was co-written by famed wine writer Jancis Robinson, researcher Julia Harding and botanist and grape geneticist Jose Vouillamoz.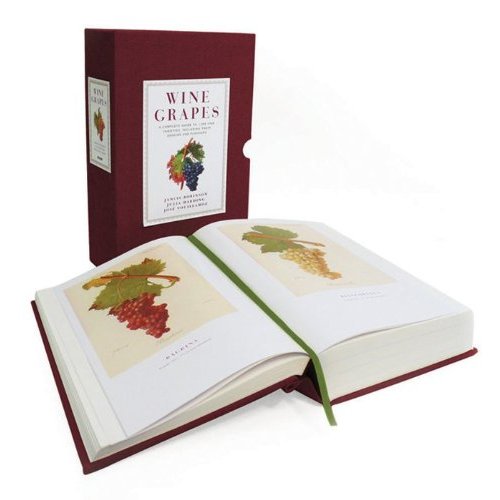 Dubbed the most comprehensive ever written wine lover's encyclopedia, "The Wine Grapes" charts the origins, history and family tree of 1,368 grape varieties, focusing on grape varieties, the vine family, cutting-edge DNA profiling of grapes, and vine breeding.
Who makes the best grapes? Where do wine grapes come from and how are grape varieties related to one another? What is the historical background of each one? Where are they grown? What sort of wines do they make? The book provides this answers, deepening readers' understanding of grapes and wine with every page.
Well-known wine writer Jancis Robinson previously contributed to "The Oxford Companion to Wine", another wine reference guide. The encyclopedia is presented in a stunning design with eight-page gatefolds that reveal the family trees, and a rich variety of full-color illustrations from Viala and Vermorel's century-old classic ampelography.
"Wine Grapes: A complete guide to 1,368 vine varieties, including their origins and flavours", published by Allen Lane, will retail starting from October for ?120 / $175.