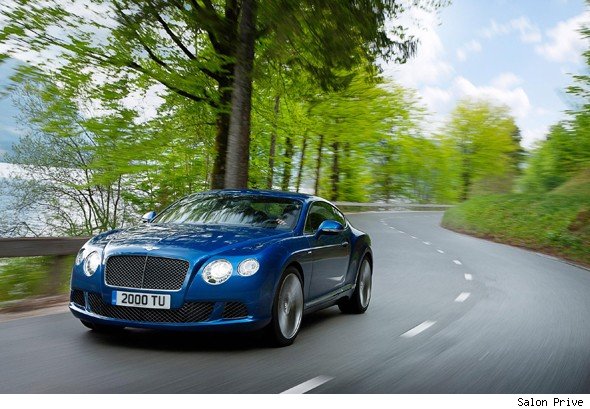 The new Continental GT Speed, the fastest production Bentley ever, will debut at the next Salon Privé London luxury car show (5-7 September, London's Syon House).
The fastest production Bentley coupe will reach 60mph in just four second, thanks to a 6.0-litre, 48-valve, four-cam, twin turbocharged W12 engine.
"Salon Privé is a key venue to debut an important new Bentley like the Continental GT Speed Coupé. We have been supporting Salon Privé since the event's beginning seven years ago, and know it is the place to introduce products of this status," said Tom
King of London dealership Jack Barclay, which will display the car at the Salon Privé.
London's Salon Privé luxury car show will have also gulf-sponsored racing cars, 25 years of the Ferrari F40 and new releases from Aston, BMW, Eterniti, Jaguar, AMG, and Mercedes.