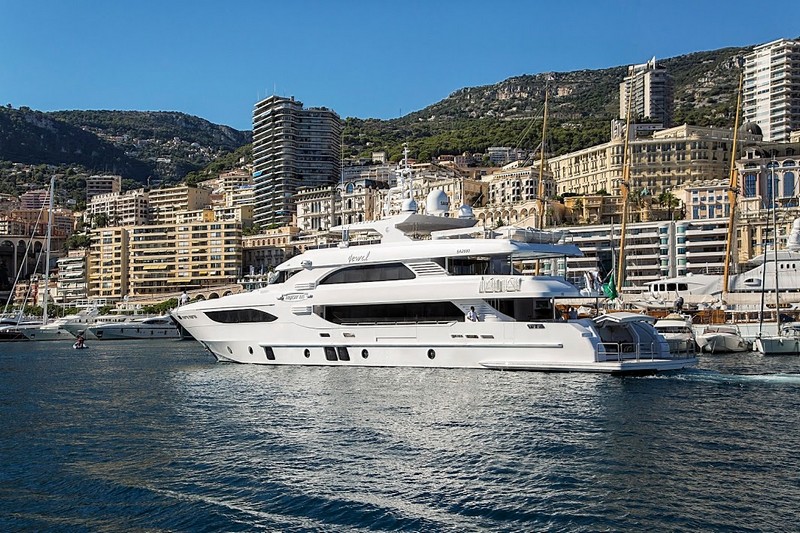 Today's yacht buyers are looking for exclusivity, world-class quality, and premium value. The new Majesty 135 yacht by UAE-based Gulf Craft is the embodiment of all three.
Gulf Craft's alluring Majesty 135 is characterized by its ability to maximize both space and natural light from the inside and out. Powered by twin MTU 2,400 hp, the superyacht offers a spacious and bespoke interior that emanates luxury, from the vanity counters and table tops made of onyx marble to the lustrous silver leaf ceilings in the main saloon and the owner's cabin.
The novelty features onboard the Majesty 135 are abundant, stretching from the use of state-of-the-art technology and environmentally friendly equipment to advanced entertainment systems and ample lounging areas. A 65″ smart full HD LED television in the main saloon, weather-proof ceiling speakers on the sun and upper decks, state rooms equipped with iPad control, and Wi-Fi access throughout the craft are just a few examples of the sophisticated technology onboard the Majesty 135.
The Owner's Stateroom, situated on the upper-deck, is discretely positioned away from the other guest staterooms, offering a grand ocean view, and is fully fitted with everything the owner might need, including a private en suite and Jacuzzi. The remaining four staterooms are intelligently distributed throughout the superyacht, including a VIP en suite stateroom, and double and twin guest staterooms. A formal indoor dining room for 12 guests, an extensive covered exterior dining area, and a luxurious fly-bridge equipped with a Jacuzzi, teppanyaki grill, piano lounge, and a fully equipped bar, offer endless possibilities for entertainment.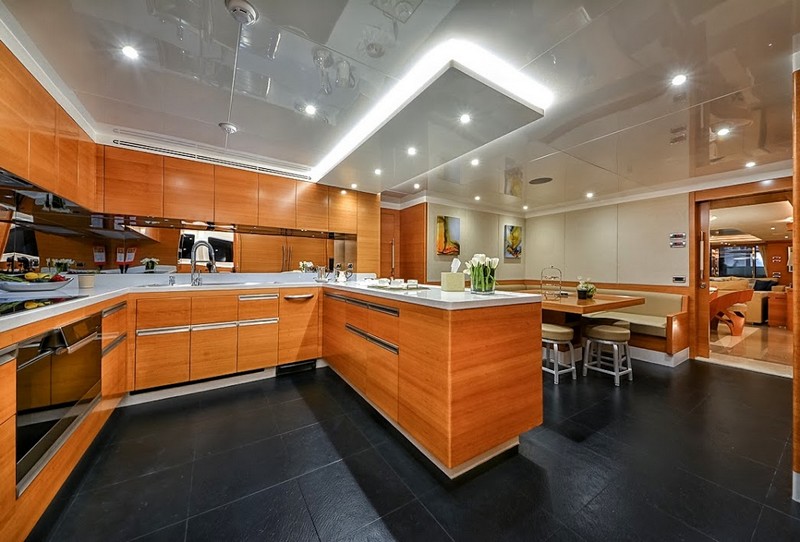 "Constructed in Gulf Craft's state-of-the-art UAE shipyard using the finest materials and fabrics, each and every superyacht in the Majesty Yachts brand offers owners a truly royal cruising experience, demonstrating the Middle East's presence as a global player in the leisure marine sector," said the luxury yacht builder.
The Majesty Yachts collection is Gulf Craft's flagship brand of fly-bridge motor yachts. Founded in the United Arab Emirates in 1982, Gulf Craft is an award-winning manufacturer of luxury yachts and fiberglass boats, and one of the world's top 10 superyacht builders.