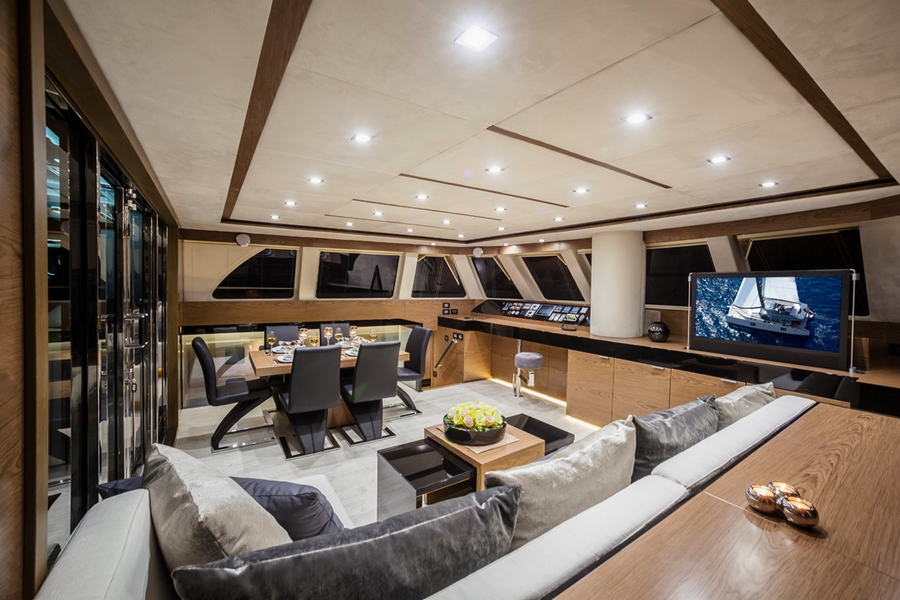 In this year's edition of Florida's Fort Lauderdale International Boat Show (30th of October and the 3rd of November 2014), Sunreef, a leading designer and builder of luxury sailing and power catamarans and superyachts from 60 to 200 feet, presented the sailing Sunreef 60 Loft GRACE catamaran launched in 2013, owned by an American client. GRACE is a 'pret-a-porter' yacht which can be easily operated even by one crew member, due to intelligently designed wheelhouse on the flybridge. An interesting solution used on the unit is a fully equipped open galley, with both Siemens and Gorenje appliances, situated in the portside hull which connects with the saloon located on the main deck via a transparent "magic glass" wall.
The cockpit and the saloon are both on the same level divided with a large sliding door, which after opening gives the impression of one enormous seamless space. The interior is filled with an elegant combination of bright upholstery, distinctive rustic oak floors and high-gloss walnut furniture.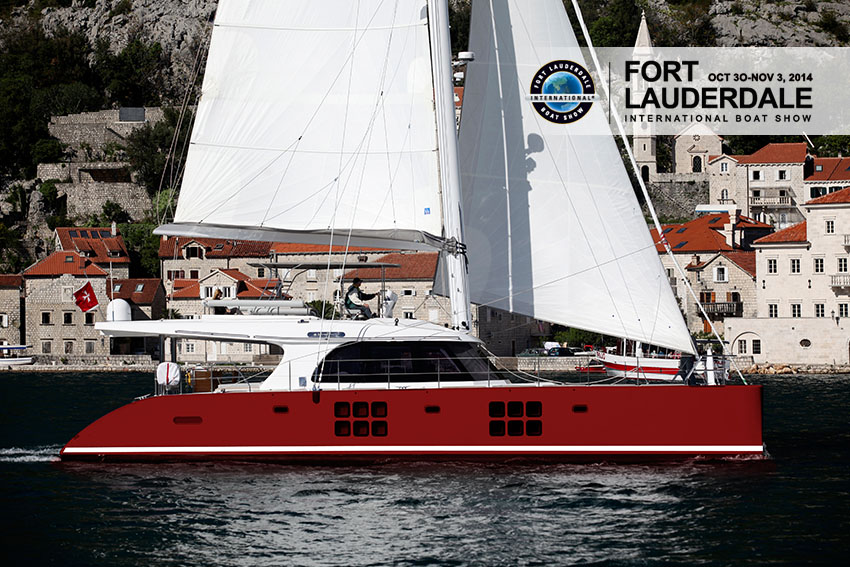 Upon the client's request, the light weight vessel was equipped in innovative illumination, including LED lit flybridge stairs and illuminated cockpit and flybridge tables all made from 3 form panels.
The catamaran also features a system of 4 underwater OceanLED lights that makes the boat look stunning at night. Among technological conveniences there is also an in-house made carbon mast with canoe boom, a square top main sail increasing sea-keeping qualities and Bruntons' folding propellers – the best available on the market.
This boat stands out thanks to her construction quality, customized and very elegant luxury finish as well as high seaworthiness.