Scuderie Campri's personalized MIRA pedaler: The expression of real "Made in Italy".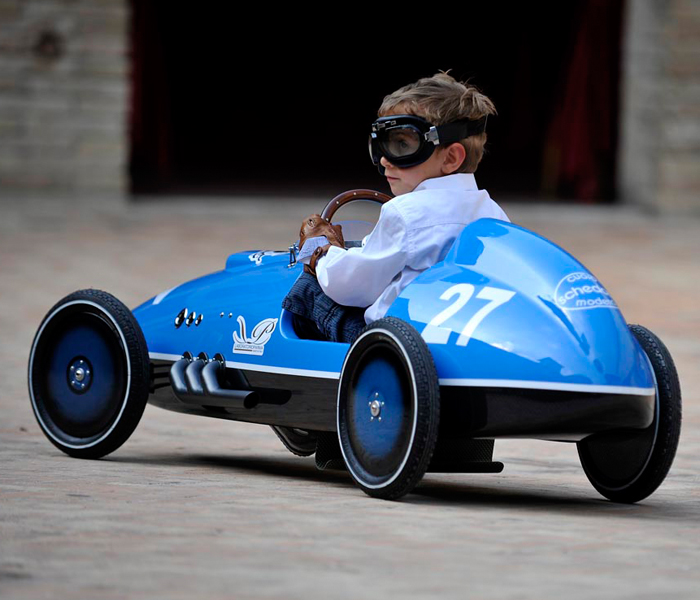 Italian region of Parma is home to a number of small artisanal manufacturers creating with great skill unique products intended for a demanding clientele. When carbon-fiber and Kevlar specialist Enrico Campari wanted to give his son Luca a special gift for his 5th birthday, he used his skills in constructing Formula One cars at Scuderia Ferrari. Enrico Campari's pedal car for his son was the first prototype of Scuderie Campari. The small toy car equipped with composite wheels, inflatable tires, cherry wood steering wheel and a pedal box formed in Kevlar was called MIRA after Italian "meravigliosa"/"marvelous." The shape was inspired by the 1952 Ferrari Indy racer driven by two-time world champion Alberto Ascari.
A MIRA pedaler 1500 x 500 x 490 mm can be personalized in either fiberglass or carbon-fiber.