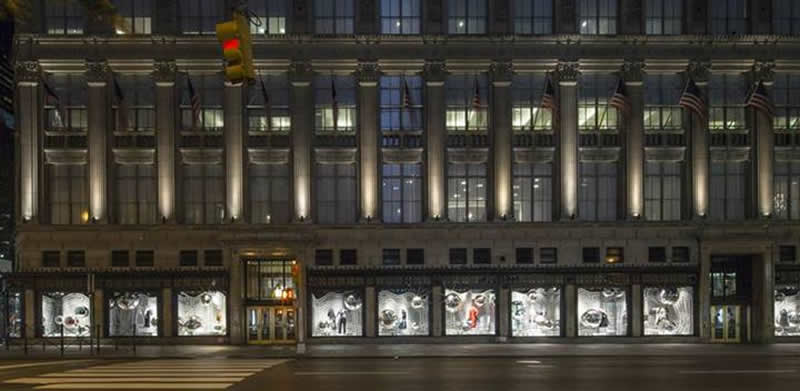 Historical high-end department store Saks Fifth Avenue, one of the world's pre-eminent specialty retailers, is undergoing a three-year renovation that will enhance and expand the environments and services in its flagship New York store. The renovation will begin in late 2015 and is anticipated to be complete by mid-2018. The renovation includes a project featuring the intersecting worlds of fashion, luxury, and hospitality. The storied Manhattan flagship will bring the style and sophistication of the iconic Parisian restaurant L'Avenue, a key Parisian hot-spot on Avenue Montaigne, to various unique locations throughout the New York store, including the majestic terrace overlooking Rockefeller Center which has never before been open to the public. The collaboration between Saks Fifth Avenue and Jean-Louis Costes will transport the flair of Avenue Montaigne to Manhattan for lunch, dinner and beyond.
"Taking part in Saks' reinvention was something we found both compelling and inspiring," said Founder and Hotelier Jean-Louis Costes. "We believe our L'Avenue restaurant on Avenue Montaigne is an ideal counterpart for the redevelopment of their 1924 landmark flagship as well as for their vision in rethinking the Saks client journey."
A regular hangout for a number of celebrities, the legendary L'Avenue restaurant is a luxurious food spot situated in Paris's Golden Triangle on the corner of Avenue Montaigne.
Saks Fifth Avenue will continue to provide its renowned service to customers throughout the renovation.