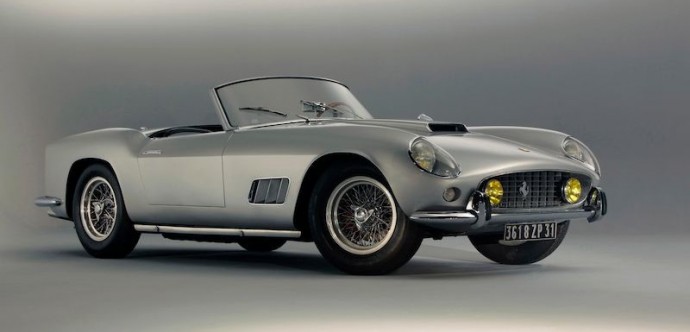 Now in its 37th year, this year's Rétromobile Parisian Automotive Fair has attracted more than 350 exhibitors who have brought their lovingly-maintained and – in some cases – eyewateringly expensive vehicles.  Some 90,000 people are expected to visit the five-day exhibition (1-5 February 2012); some to look, some to buy. More than 80 cars and bikes are up for auction.
"This year the stars of Rétromobile are, first of all, the Peter Mullin Collection, which comes from Los Angeles with 10 French cars with French bodywork. We wanted to give a "triple A" at Rétromobile by presenting all French products. We also have automobile dealers, who, themselves, brought a lot of cars for sale, unique cars; there is a sort of race between the sales people, to see who will bring the most beautiful car. Rétromobile is a place where, even if you do not like cars, there are things to see, there is a nostalgia that will resurface, " Rétromobile director François Melcion told euronews.
"The most expensive car is obviously the Ferrari 250 GT California convertible, built in 1959 and owned by Roger Vadim. A great car, only 47 of them were built. A car that lived the time of the "new wave" with Brigitte Bardot, Annette Stroyberg, Jean Paul Belmondo, Alain Delon. At that time everyone wanted to own a California: Johnny Halliday, he had one, Alain Delon, he had one, all the stars of the jet set of the time. This car is the star of the sale, so we have estimated it at around three million," said Matthieu Lamoure, director of auction house Artcurial Motorcars.
"We also have the 1989 Ferrari F40 owned by Nigel Mansell. This car was a gift from Enzo Ferrari to Nigel Mansell, who sold it on very quickly. We have pre-war cars such as the Delaunay-Belleville, a car that was more prestigious than Rolls
Royce at the time, which has belonged to the same family since 1918, almost a century, the Michelin family, who were behind the Michelin company."
More:   retromobile