In spite of how clubs and promoters of the game try to market it, polo remains a game of the rich. The sheer cost of the ponies alone separate the polo players apart from other sports enthusiasts. Maintaining those horses, with all the accompanying costs for play, typically may run $50,000 per year. Likewise, a club has immense costs. A playing field 9 to 12 times the size of a football field, which only a few persons use perhaps twice a week and half the year, in the vicinity of a metropolitan center, requires not only a large initial investment but also incurs high ongoing costs. Polo costs money.
But money attracts money and that is why polo is an ideal candidate for charities.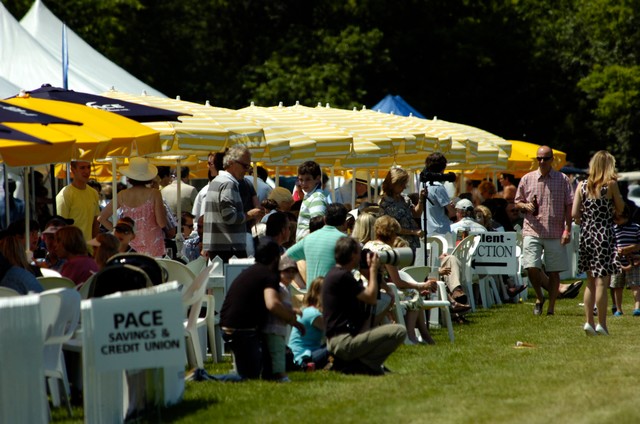 Photo above : Sidelines of a polo event – Toronto Polo Club
The gentry have long been avid proponents of charitable causes and polo offers the perfect venue for presenting a charitable event. The attendees often are people of wealth, viewing the game as invited friends of the players and club members. The atmosphere is relaxed. Most clubs encourage family participation, and children abound at polo games. The half time "divot stomp", a traditional practice of allowing the spectators to walk on to the field to repair the cut up grass divots, allows for intermingling of all guests in an affable way. Of course, the main attraction, the game itself, offers excellent entertainment.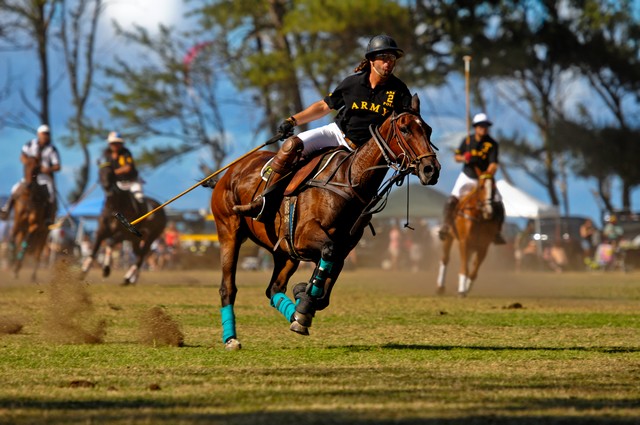 Photo above : Polo player rides after the ball during a charity polo match between Hawaii-Army Polo and India Polo teams
Charity events are more common in polo than in most other sports. At both the international and national level, charities have managed to organize large affairs which utilize some of the best polo players of the world. Indeed, the very finest players, all rated at 10 goal handicaps, compete each year at the Outback 40 Goal Challenge in Florida, organized by the Polo Players Support Group, Inc. The proceeds go to assist players who have been severely injured in the sport. It originated after Rob Walton, a rising 7 goal player, was injured in 1996 while competing in Malaysia. His fall from a horse left him a quadriplegic.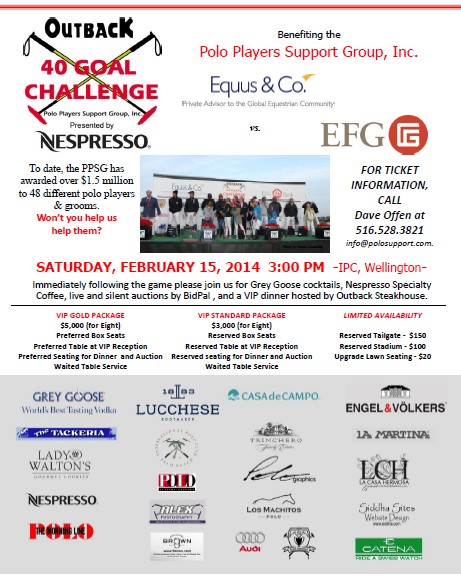 The Foundation Polo Challenge, a charity event sponsored by Tiffany & Co., took place in Santa Barbara last year to benefit the Prince William and Prince Harry Foundation, which aids military families and disadvantaged children. Both the Duke and Duchess of Cambridge attended the game in the previous year. William and Harry play polo in other charitable matches throughout the world.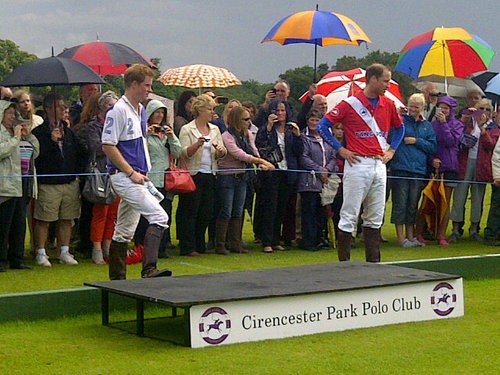 Photo above : William and Harry pictured after their charity polo match in Cirencester
The United States Polo Association website has a separate page devoted solely to "Polo & Charities." They note, " Clubs such as the well-known International Polo Club at Palm Beach are considered premier venues for glamorous charity events. Each tournament focuses on supporting a different charity…"
Photo bellow : Polo match at the International Polo Club Palm Beach in Wellington, Florida – photo by LILA PHOTOS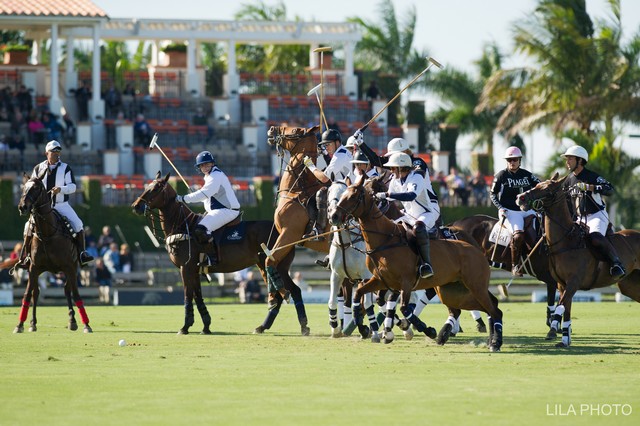 At the local club level, some charities have tapped into the attraction of polo to help raise awareness and money for their own organizations. For example, every year since the mid 1980's a match entitled " Polo In The Park" is played in San Francisco's Golden Gate Park. This match, with its silent auction, supports the James S. Brady Therapeutic Riding Program which helps disabled and disadvantaged youths in the San Francisco Bay Area. The program plans soon to expand its coverage to include disabled war veterans, as well.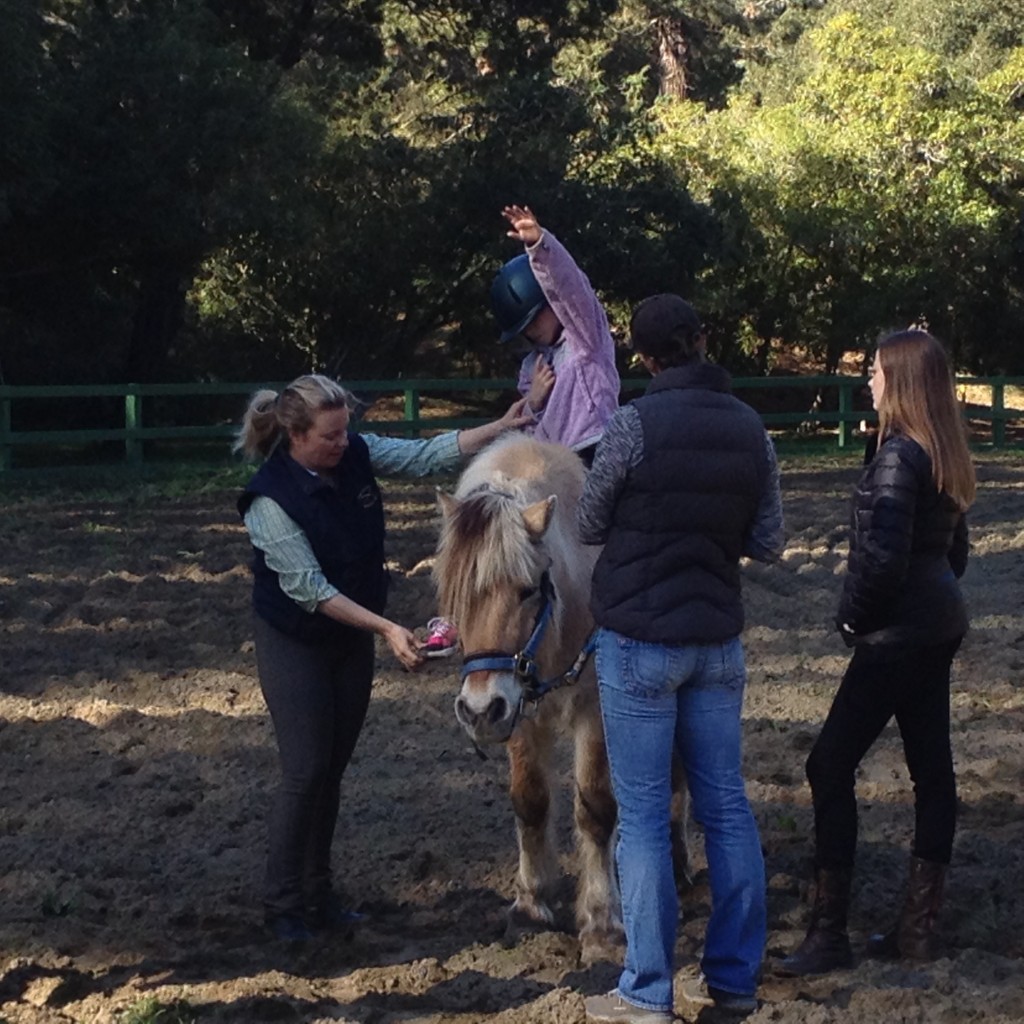 Photo above : Sarah Anne Meakin organizes and instructs  at the James S. Brady Therapeutic Riding Program in San Francisco
A simple web search of the words "polo" and "charities" will avail you of various examples of how popular this concept is.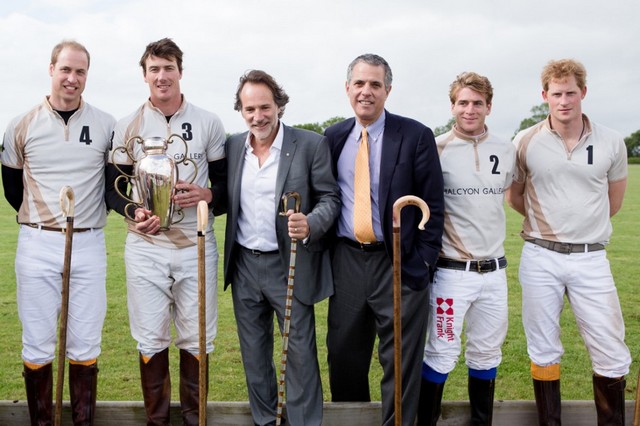 Photo above : Halcyon Gallery played host to the sixth annual Dalwhinnie Crook Charity Polo Match
If you are interested in involving yourself in a charitable cause, you may well find a worthwhile one by visiting your local polo club. You will be well entertained for your effort. If you are already involved in a charity, you might consider working together with a polo club to broaden your charity's scope. Either way, the tradition of Polo & Charities can help to fill your needs.
More of these ideas will be revealed in the following articles found here at Polo & Business. Make sure to follow the series.
An article by John Francis Jackson
About the author :
The author, John Francis Jackson, is an American living in Argentina. Although he works as a business advisor, his passion is polo, a game he both plays and writes about. He also raises and sells polo ponies. You can find more about him at LinkedIn or at http://maltesecatpolo.wordpress.com/