Sophia Loren and her five sons restore Villa Valguanera to its former renaissance glory.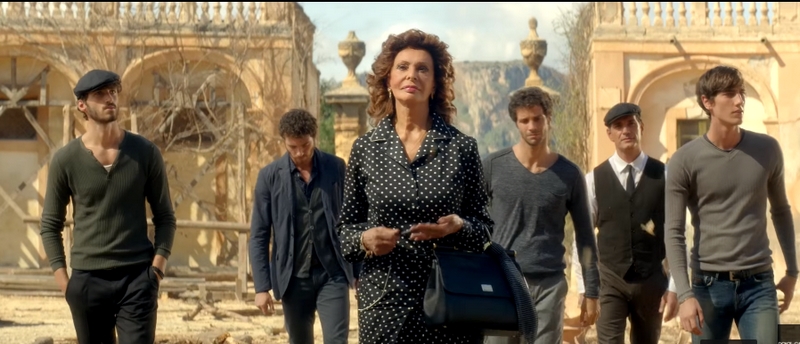 The Oscar-winning Italian silver screen legend Sophia Loren has been chosen again by the Dolce&Gabbana fashion house to front the 'Rosa Excelsa' spring campaign. Like the Sophia Loren N°1 lipstick launched in September 2015, Dolce & Gabbana Rosa Excelsa Rinascista is a loving tribute from the Italian powerhouse to Oscar-winning Italian actress. The first video in a trilogy of film clips directed by Giuseppe Tornatore is titled "Rinascita – Act One". Once again Domenico Dolce and Stefano Gabbana include different generations of the same family. The cinematic project features a soundtrack composed by Ennio Morricone.
Mother Sophia Loren and her five sons return to their ancient family home, a beautiful yet visibly eroded Sicilian Villa, which they restore to its former glory. The action takes place at Villa Valguanera where the family is knocking down walls, repairing the roof, cleaning frescoes, and plastering the walls.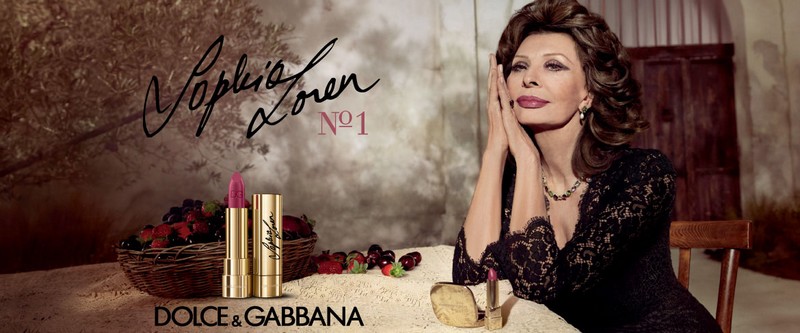 The rose is a recurrent motif throughout Dolce & Gabbana's runway collections. Used for the first time in perfumery, the African Dog Rose premieres in the Rosa Excelsa fragrance creation. This rare note is combined with theenveloping femininity of the Turkish Rose Absolute, highly-prized in perfumery for its olfactive intensity.