"Keep the dream alive, as dreams are not going to chase you." Ahmed Tarek
The past decade has seen a boom in architecture and interior design firms in Egypt. One such firm causing a stir in the design scene is Studio Five, set up by five inspirational young designers just three years ago.
Ahmed Tarek, Ahmed Khalifa, Mohamed Jalal, Mohsen Rizk, and Hatem Essawi are the five names behind Studio Five that are redefining the approach to interior design in Egypt. Fellow graduates of Cairo University with degrees in architectural engineering and building technologies, their for other design and architectural firms after graduation, soon enough they decided to fulfill their destiny by joining forces in Studio Five.
Studio Five's office in Zamalek is where these five hip, young designers, who are all in their twenties, make all their magic hap-sound system playing cool music at all times – epitomizing a laidback work environment despite their insane working hours.
In just three years since they started, Studio Five has worked on over 165 residential, commercial and hospitality projects all over Egypt.
2luxury2 and Luxury Lifestyle Awards 2016 are happy to welcome Ahmed Tarek, architect & partner of Studio Five in Cairo. Studio Five took the Golden Crown at the recent Luxury Lifestyle Awards Middle East and Africa 2016 Gala Dinner at Conrad Dubai hotel on 26th May. The company was named The Best Interior Design Company of Egypt.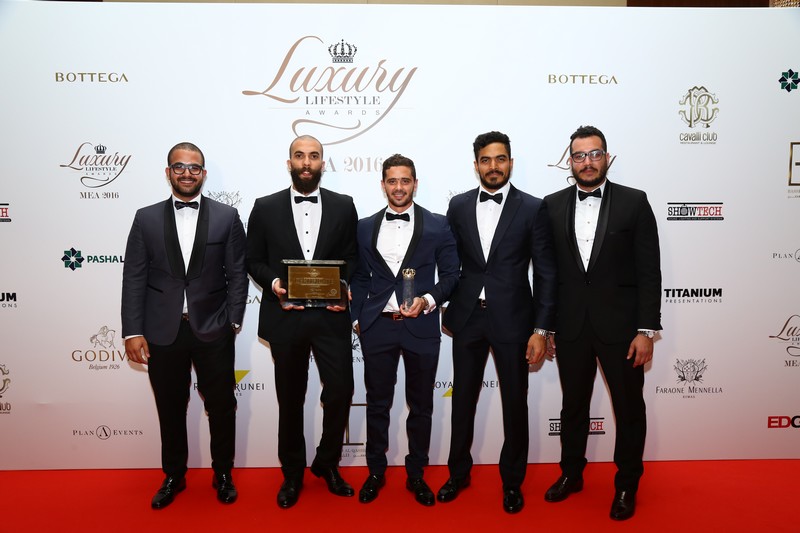 Interview with Ahmed Tarek, architect & partner of Studio Five in Cairo.
Ahmed Tarek believes that luxury is not just a monetary aspect; rather it is about how you use intangible architectural spaces to create a mood.
In your opinion, how does participation in Luxury Lifestyle Awards will influence company's development?
We think it represents a symbol of our hard efforts since we began operations, being a reminder of the dream that we have dedicated plenty of time towards. In addition, this presents a huge opportunity for us to take our work to the next level, with international exposure.
To your mind, are there any opportunities for the local luxury companies to reach international recognition?
There definitely is. We believe the main challenge locally; companies do not get as much exposure as they should do. We have exerted plenty of efforts to break this barrier and move beyond this impediment, and believe that competition is always a positive aspect.
Is it challenging for you to compete with the companies of your own country? Do you feel ready to enter competition on international level?
To us it is not really a matter of location, the demographics are more of a physical aspect, and it is a very shallow way of looking at it. The competition we face is always more of an inner aspect. Given the hard work that we have been putting into our designs, we believe that it is time to take things to the next level and face the challenges yet to come with the expansion on an international scale. 
Lately the phrase "affordable luxury" is widely used, do you think that it is appropriate for your business industry?
We do not think that it is a matter of labels, the term affordable to everyone means what can money buy, but to us it is more of how can we satisfy the client without monetary value being an issue.We can spend millions on a home that will never be able give the client what they
desire, if the design is not executed properly.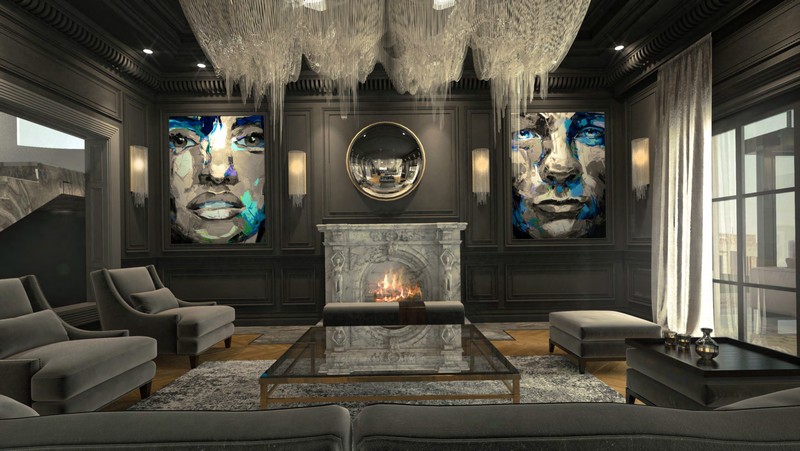 What are the 5 pillars does the luxury brand like yours build its policy on?
 It is interesting that you put it this way given that each one of us brings one main pillar that adds to the company's soul; that ironic as it is, is our first policy. Design is not a one-man job and our joint venture is what gave us the edge and drove us to establish the name of the brand. 
The second pillar is the rawness of the architectural space; it is not the furniture that sets the mood of the space but rather the finishing and the
materials. Every project to us is a new challenge, and that is a pillar that we will never let go of. Once any creative field works solely for the money, it has reached its fall. Given that we are very young, we do not believe that age necessarily gives you the edge of knowledge and creation, we are a very free- spirited firm where the element of hierarchy is eliminated. Finally keep the dream alive, as dreams are not going to chase you; that is our motto and our main drive force. Last but not least the main pillar that gives us edge within the local market is the customization we do to each client on an individual scale in order to present him with a unique home tailored to his/her needs.
Tell us 3 reasons why you decided to work in the sphere of luxury?
It was not really a matter of choice but rather the demand on what we had to offer. Our brand name started getting established in the field due to our luxurious finishes and our meticulous attention to detail. As a result, we started attracting certain segments of clients who appreciated our work and there was an opportunity for growth in this line of work that we chose to pursue. Tous, our passion is what keeps us going it is the feeling of the rush of excitement once we see the project comes to life.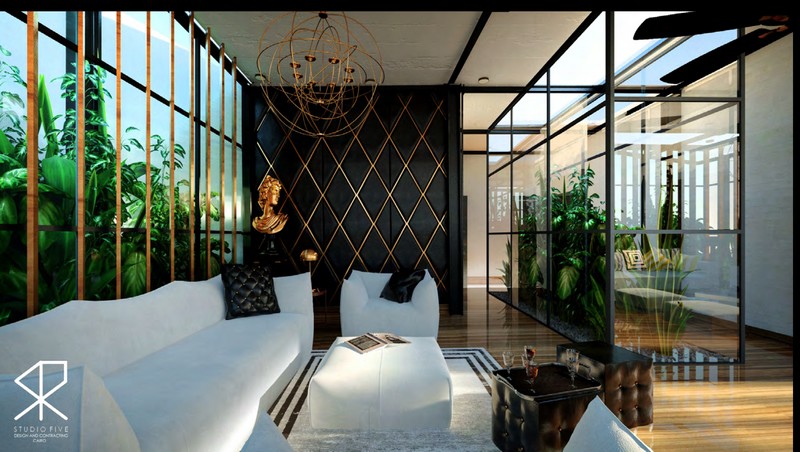 Where does your inspiration come from?
Growing up especially in a country like Egypt, there is something very interesting about its architecture that gives it a very unique flavor. There is a very big gap between a rich history and culture and the poverty that has weaved its way and clenched firmly into the roots of the country. Our inspiration is not limited to a specific place or a certain set of ideologies. We truly believe that in a creative field especially a luxurious one like the one we have established it should come from everywhere around us. There is something about raw architecture that always seems to capture our attention. The ability to infuse our architectural backgrounds and transform this into luxurious interiors is what gives us edge in our opinion. We are always looking for new fresh and dynamic ideas and given the style of our firm, we would say that one of our biggest inspirations is more of an internal affair that we are blessed to have given the diverse variety of young designers at our firm. Finally and most importantly, our main objective is to design something dedicated solely to the client's taste it is not just a matter of imposing our own design. As a result, each home ends with a different result and adds to our library of knowledge and inspirations.