Nick Cave, Rob Pruitt, Studio Job, Ebony G. Patterson and many more to spread Love, Peace, and Joy this Holidays.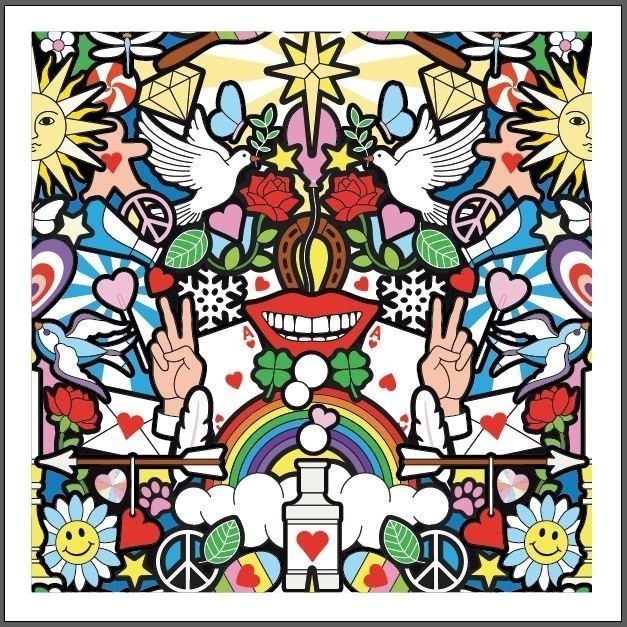 Barneys New York, the luxury specialty retailer, announces the launch of its 2016 holiday: Love Peace Joy Project. In the world's current climate of chaos and divisiveness, Barneys New York brings back the ever-needed presence of Love, Peace and Joy at a time when it is most necessary.
Celebrated artists partnered with the retailer to create inventive interpretations of Love, Peace, and Joy, themes that continue to bring people together, especially during the holidays.
The artists, who represent a wide range of styles and ideals, include visual and performance artist Nick Cave, contemporary artist Rob Pruitt, artist collective Studio Job, mixed media artist Ebony G. Patterson, and Trey Parker and Matt Stone of Comedy Central's South Park.
In addition to embracing the joyful holiday season at its Madison Avenue flagship, Barneys New York also brings its famed sense of wit and surprise to holiday window culture downtown for the first time in nearly two decades at the new downtown flagship in Chelsea. To further spread Love, Peace, and Joy, the retailer's newly launched Barneys New York Foundation is debuting the #LovePeaceJoyProject, a crowdsourced social campaign to encourage audiences to share in the seasonal festivities while supporting charitable causes.
Products from Studio Job and Nick Cave will also be available starting November 17th, with items ranging from custom lollipops for $18, to silk scarves for $240, and a bronzed stamp mirror for $5,595.
The joyous holiday sentiment will be carried into select Barneys New York flagship stores with THE LOVE MACHINE, a digital vending machine, activated by a $20 donation split between STYLEFUND and the Russell Westbrook Why Not? Foundation that dispenses a holiday surprise such as a mystery gift card or Love Peace Joy themed playing cards, pins, and patches.
Embellished with a mixed-media dove holding an olive branch, Constance Kay's handmade white card is printed with black "Love. Peace. Joy." lettering.