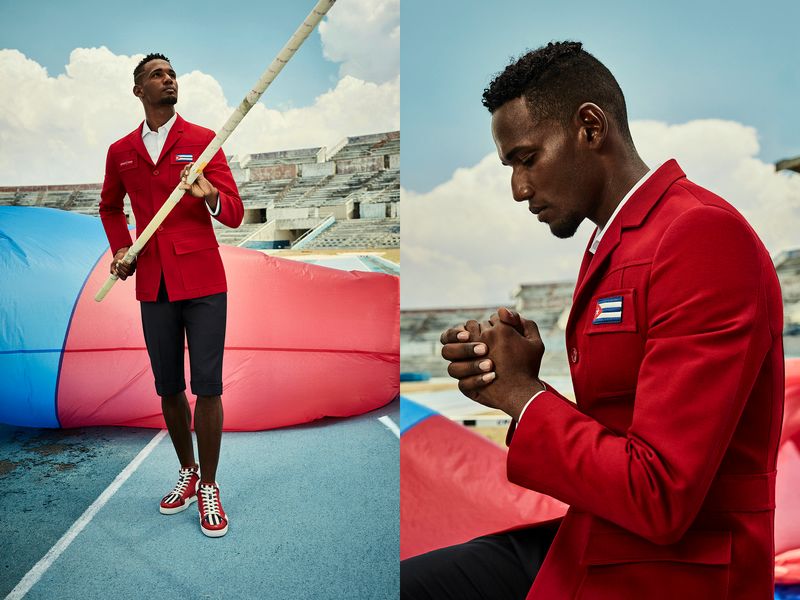 Luxury accessories designer Christian Louboutin dresses Cuban olympians with elegant non-performance ensembles. Stilettos are not included this time. The official outfits for the Cuban National Team heading to the 2016 Olympic Games in Rio have a lot of Louboutin red.
Christian Louboutin, luxury accessories designer world renowned for his signature red soles, teams up with the French E-concept store SportyHenri to support the Cuban National delegation participating in the 2016 Olympic Games in Rio.
The delegation of over 100 athletes will wear the high-top trainer and the loafer style Naza Star for men, sharply tailored jackets, in red for men and beige for women. The athletes' jackets contrast with interchangeable trouser and shorts with a skirt option for women and proudly carry the nation's flag on the wearer's breast pocket, whilst the five- pointed star is used as emblem of luck displayed upon the back of each athlete's jacket. The kitten heel sandal for female athletes, Naza Sandal adds a touch of glamour and a spring to their steps while not forgetting that these ladies' stages are the track, the pitch, the ring.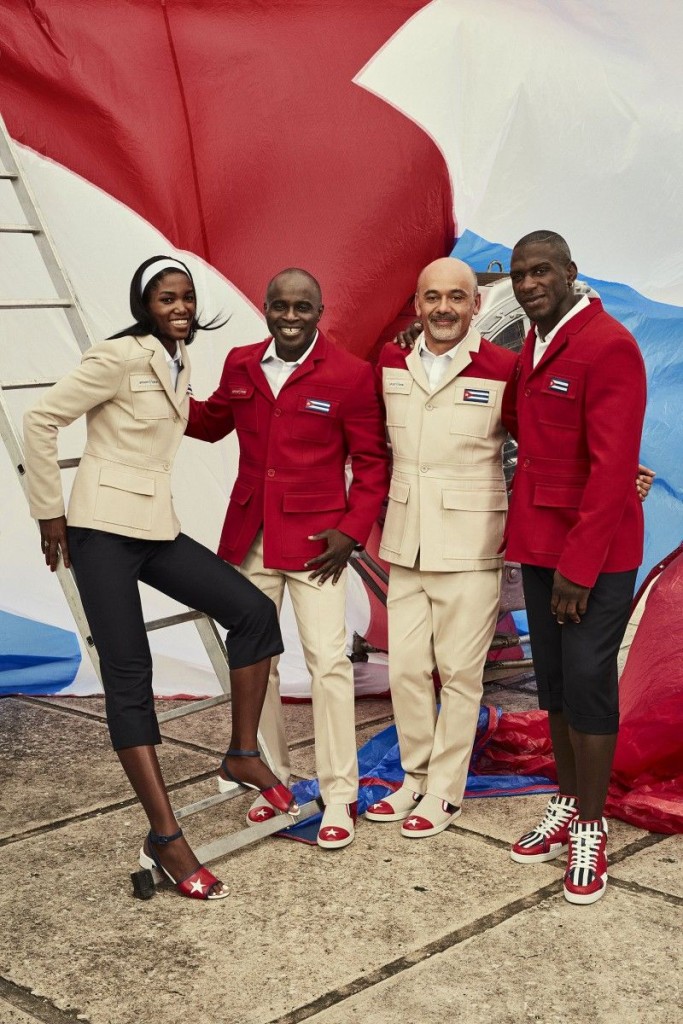 "It´s that elegance and fluidity of movement of someone who is so in control of their body that fascinates me. At the Olympics, it feels like these athletes put on performance gear and simultaneously turn into these superheroes that defy gravity, that defy time, that defy all rules of physics. We designed the celebratory outfit for the moment they turn back into humans, still in that glory moment, still in their light but heading back to the real world. We really want them to continue feeling amazing in their skin while looking astonishing," said Henri Tai, founder of SportyHenri, who lent expertise from his former life as a professional athlete.
The look was created which expresses unique Cuban chic and sense of style on an athletic silhouette while not compromising the ease, comfort and fit they seek as the eyes of the world rest upon them. Henri Tai, former French handball player explains "The clothes need to fit spectacular athlete bodies – they are definitely not sample size or average, neither in length of limbs, nor in proportions. It was our mission to make them look tailor-fitted and great".