Ann Colgin, founder of Colgin Cellars, and her husband Joe Wender, have chosen to partner with the LVMH Group, with the will to preserve their long-term commitment to the quality of their Cabernet and Syrah wines.
Colgin Cellars' wines have developed an iconic status among wine collectors. Now, these unique limited-production Napa Valley Red Wines are joining the wines & spirits division of the LVMH Group, the biggest luxury conglomerate of the world. Moët & Chandon, Krug, Veuve Clicquot, Hennessy and Château d'Yquem are just some of the world-renowned LVMH wines and spirits brands that have become synonymous with the most prestigious origins and terroirs. Overseen by Moët Hennessy , these exceptional champagnes, wines and spirits from around the world come together as a collection of rare brands
Colgin Cellars winery is located at the northern end of IX Estate in the Pritchard Hill area of Napa Valley – untouched by the recent Napa Valley fires – and offers inspiring views of Lake Hennessey.
Founded by Ann Colgin in Napa Valley 25 years ago, Colgin Cellars' reputation is rooted in the unmatched quality of its four wines – "Tychson Hill" Cabernet Sauvignon, "Cariad" Napa Valley Red Wine, "IX Estate" Napa Valley Red Wine and "IX Estate" Syrah.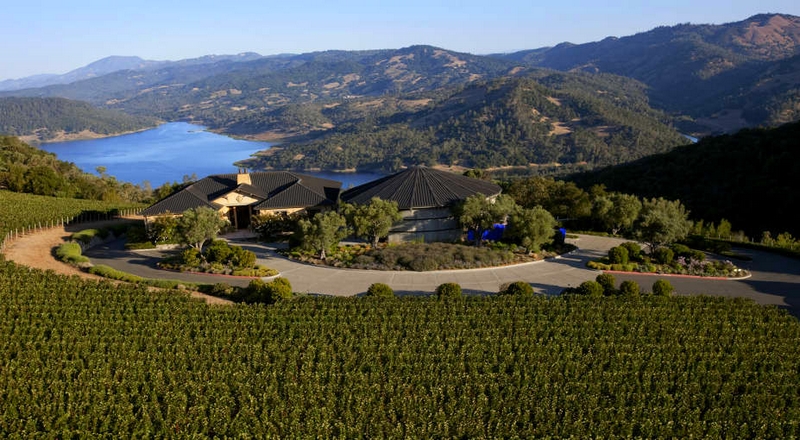 The winery's success was built on its ultra-premium, limited production wines, all of which are consistently highly rated by several wine industry sources. The wines are sold primarily through an exclusive client list and also distributed to high-end restaurants and retailers in the US and over thirty countries globally.
"After a social introduction to Mr. Arnault several months ago and discussions with the LVMH team, I realized that I could not find a better partner for Colgin Cellars to preserve our founding spirit and our exquisitely handcrafted red wines, into the future. We are happy to join the LVMH Group to continue to offer our loyal customers the unique and high-end experiences we've been creating for them, for over a quarter of a century," said Ann Colgin, Founder of Colgin Cellars.
Under the terms of the agreement, Ann Colgin and Joe Wender will sell a 60% stake to the LVMH Group while continuing to hold 40% equity in the business and maintaining their leadership functions. Their talented winery team will continue to be led by Ann Colgin & Joe Wender along with COO, Paul Roberts and Winemaker, Allison Tauziet.
"We share with Colgin Cellars the same desire to offer the very best quality products. I am therefore delighted to welcome Colgin's unique heritage into LVMH, reaffirming our strategy of selective acquisition of the best existing terroirs, and enriching our collection of iconic wines such as Château Cheval Blanc, Château d'Yquem or Domaine du Clos des Lambrays," said Bernard Arnault, Chairman and CEO of LVMH.