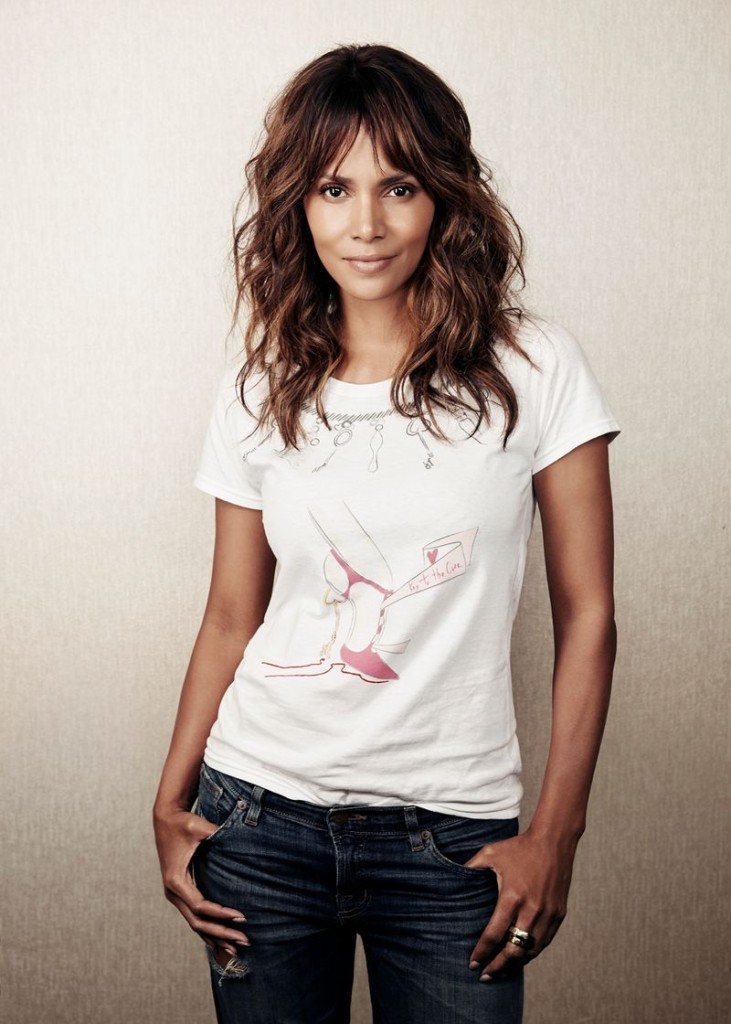 Now in its 18th year, Key To The Cure is Saks Fifth Avenue's annual fund-raising and charitable initiative to fight cancer. This annual campaign has raised close to $40 million for cancer research and treatment organizations throughout the United States.
This year, Academy-Award winning actress Halle Berry will act as the official campaign ambassador, wearing an exclusive, limited edition t-shirt designed by Christian Louboutin. Past t-shirt designers have included Karl Lagerfeld, Michael Kors, Oscar de la Renta, Carolina Herrera, Diane von Furstenberg and more. 100% of sales from the t-shirt will be donated to Stand Up To Cancer. Past ambassadors have included Jennifer Aniston, Gwyneth Paltrow, Charlize Theron, Hillary Swank, and Nicole Kidman.
"I, like so many others, have been touched by cancer, which is why I'm proud to continue to lend my support to the Entertainment Industry Foundation and Stand Up To Cancer in serving as this year's Key To The Cure ambassador," said Halle Berry. "I hope everyone will join me in supporting this critical cause by purchasing a Key To The Cure t-Shirt."
Stand Up To Cancer, a program of the Entertainment Industry Foundation, was created in 2008 to accelerate innovative cancer research through collaboration among leading scientists from different institutions and disciplines who work together to deliver new therapies to patients quickly.
"I am very glad to work with Saks to support this important cause to help people who are affected by cancer," stated Christian Louboutin. "It is my mission to help women feel beautiful, and I hope that this t-shirt empowers those who wear it."
Organizations which benefitted from Saks Fifth Avenue's charitable support included: The Breast Cancer Research Foundation, EIF's Women's Cancer Research Fund, Cleveland Clinic, Boston's Dana-Farber Cancer Institute, Nevada Cancer Institute and many more.
The 2016 Key To The Cure campaign officially launches October 1.