Maison Goyard for Peninsula Bespoke Travel Set.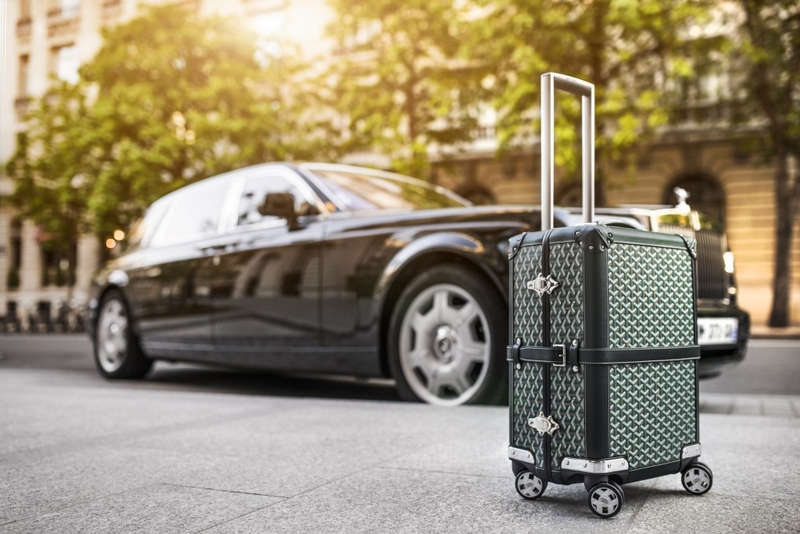 Peninsula Hotels are working with this esteemed Maison Goyard to enhance the timeless glamour of the travel experience.
A highlight of the Legendary Artisans campaign to be held at The Peninsula Arcade at The Peninsula Hong Kong from 1-30 June 2016 will be the unveiling by celebrated French heritage trunk-maker Goyard (founded in 1853 by François Goyard) of an exclusive 'Special Edition Peninsula Travel Set' featuring its contemporary classic Bourget wheeled suitcases and a brand new model of toiletry bag called the "Jouvence", all highlighted by a new leather colour inspired by the unique Peninsula Green of The Peninsula Hotels' Rolls- Royce fleets.
Designed exclusively for The Peninsula Hotels using Goyard's traditional savoir-faire and available only in Hong Kong, the bespoke 'Special Edition Peninsula Travel Set' features a new colour of leather developed especially for the hotel group. Featuring the exclusive trim in Peninsula Green, two new Goyard products will make their international debut at The Peninsula Hong Kong – a large size version of the Bourget wheeled suitcase and the brand new Jouvence toiletry bag in middle size. Another custom highlight is the black lining of the Peninsula Bourget cases, replacing the usual yellow lining.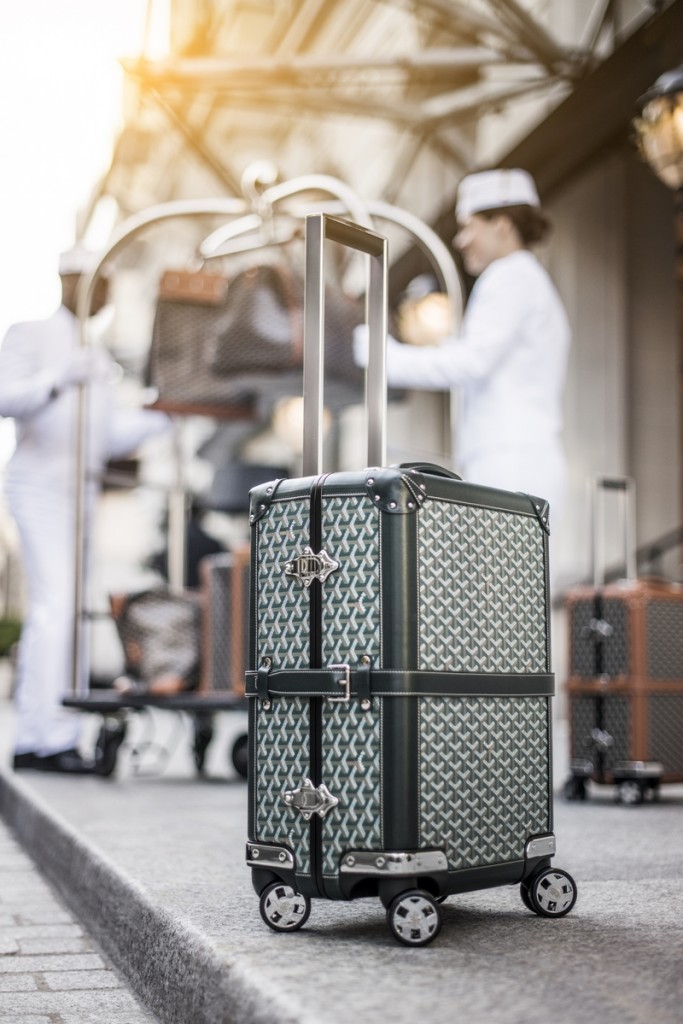 The deep green hue known as 'Peninsula Green' has been used for The Peninsula Hotels' iconic fleets of Rolls-Royces and luxury limousines around the world since the first fleet of seven Rolls-Royce Silver Shadows debuted at The Peninsula Hong Kong in 1970.
In keeping with Goyard's tradition of personalisation, the Special Edition Peninsula Travel Set can be customised with hand-painted monograms, stripes and names to express the individuality of the owner.
'We are delighted to be partnering with Goyard on the 'Special Edition Peninsula Travel Set', said Peter Borer, Chief Operating Officer of The Peninsula Hotels. 'Peninsula Green' has been an integral part of our brand since the early 1970s and is associated around the world with our fleets of Rolls-Royces – another long-standing relationship with a heritage brand."