Designed for Adventure: Project Yellow Submarine.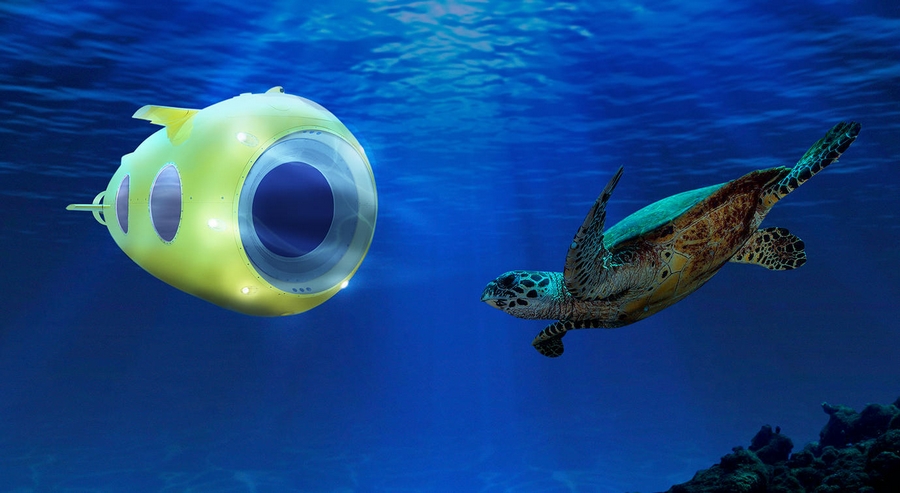 70% of the world's surface is ocean yet few of us have had the privilege to explore the secrets of the ocean floor. This universe can be explored with a personal yellow submersible. Built to exacting military specifications, The Yellow Submarine by GSE Triese is the ultimate machine to embark on many new lifetime adventures. The     known officially as VAS 525/60 is designed to carry four or five passengers down to a maximum operating depth of 525 feet / 160 metres.
Manufactured by leading mini submarine expert GSE Trieste, the all-electric manned submersible is designed to operate in conjunction with the yacht for launch and recovery. It offers superyacht owners the opportunity to experience a dimension usually reserved for explorers and marine scientists.