What is the difference between owning and being a treasure?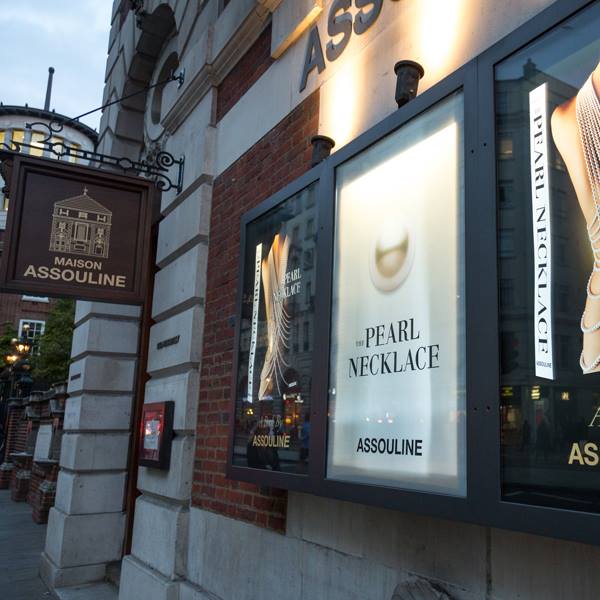 The Mikimoto pearl necklace has become an enduring symbol of luxury around the globe. The world-renowned jeweler known for pioneering the art and science of pearl culturing aimes to change the world's perception of pearls with a new Explore The Original campaign and the new "The Pearl Necklace" book published with Assouline Maison.
In New York at Omar's, Mikimoto and Assouline celebrate The Pearl Necklace. The new book, with an introduction by journalist and jewelry historian Vivienne Becker, is a compendium on the history, allure and magnetism of the pearl and features Mikimoto, the world's foremost purveyor of cultured pearl jewelry.
The Mikimoto Woman is surprisingly different from who we expect a pearl wearer to be—there's no cashmere twinset in sight. But just like she doesn't conform to expectations, she doesn't wear her pearls in the traditional way.
With 123 years of history, the Mikimoto name has become synonymous with cultured pearls and is a symbol of Japanese culture throughout the world. Mikimoto was one of the first Japanese brands to expand into international markets, with boutiques now open across the United States, United Kingdom, France, Singapore, and China, among many other countries.
"We wanted this campaign to pay tribute to what Mikimoto's pearls have always meant to our consumer, while also exploring what Mikimoto can evolve to mean in her life," said Yugo Tsukikawa, Senior Vice President (SVP), Marketing and Brand Strategy, Mikimoto (America).
The "Explore The Original" campaign is comprised of four films, all produced by Digital Agency of Record Rokkan, including three 15-second films set in New York, Paris and Tokyo, and one long-form film that ties all three locations together. 'Explore The Original' films illustrate who the modern Mikimoto Woman is in a powerful way."
Mikimoto also announced the reopening of the newly designed US Flagship Boutique on Fifth Avenue.