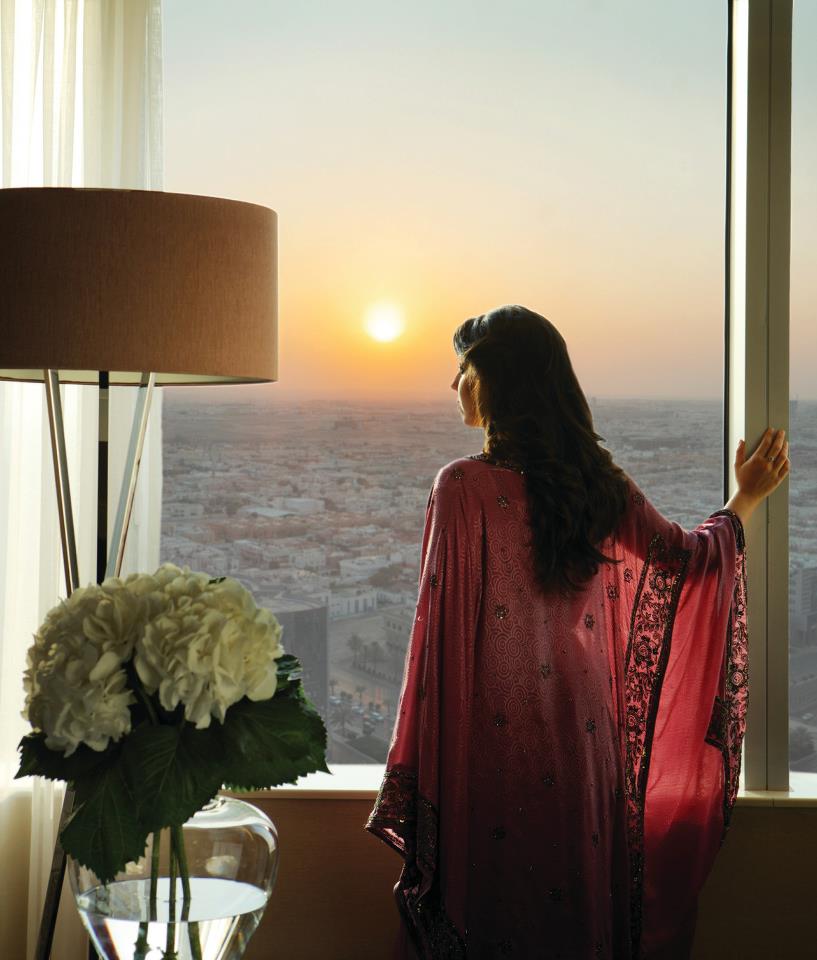 Four Seasons Hotel Riyadh at Kingdom Centre is the latest hotel to open a space designed only for women. The Bella Sky Hotel in Copenhagen and The Dukes Hotel in London reserved an entire floor that bans men from use.
Four Seasons Hotel Riyadh caters to the comfort of female travellers with an exclusive new floor only for women. The Pearl Floor features 20 Premium Rooms, two Four Seasons Executive Suites, women-only staff, special express check-in desk and special amenities.
The Pearl Floor includes a women-only lounge with views of Riyadh city, with access to free wifi and complimentary refreshments. Another addition for female guests staying in Riyadh is a new Ladies Gym.
Each room on the Pearl Floor is equipped with complete female amenities such as luxurious facial, body and hair care products, a new vanity design in all of the bathrooms, women's magazines, an oriental abaya, yoga mat, healthy in-room dining amenities and a personalized welcome
kit.