How luxury brands can use content marketing to seduce a new breed of digital audience. New opportunities for high-end brands to message the brand narrative.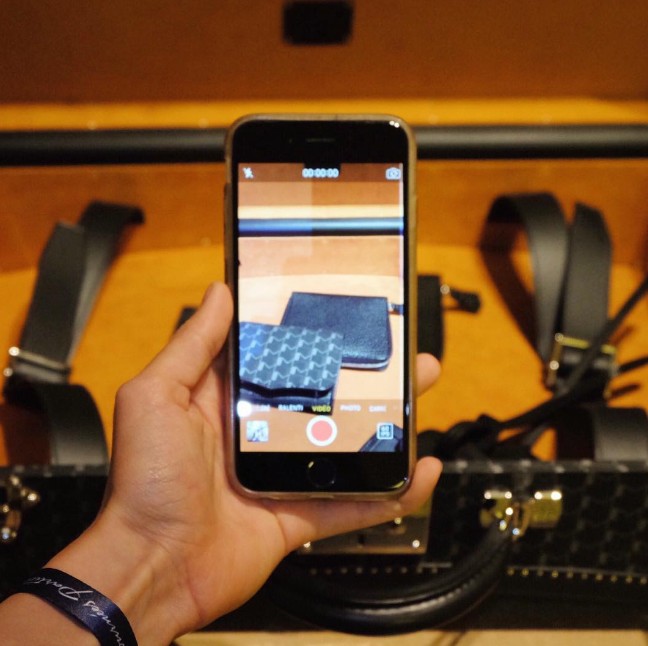 Luxury brands' highly desirable audience is in perpetual motion. How to captivate this new breed of digital clientele? How luxury brands seduce these moving targets? Trial and error is a fundamental method of solving the challenge. A wise strategy with repeated, varied attempts which are continued until success are the best practices to get affluent and aspiring users to organically flock to luxury content and e-stores.
Still communicating cryptically and rewarding with exclusivity, the luxury houses are now big producers of content for all channels. Here is some content that can break through the noise: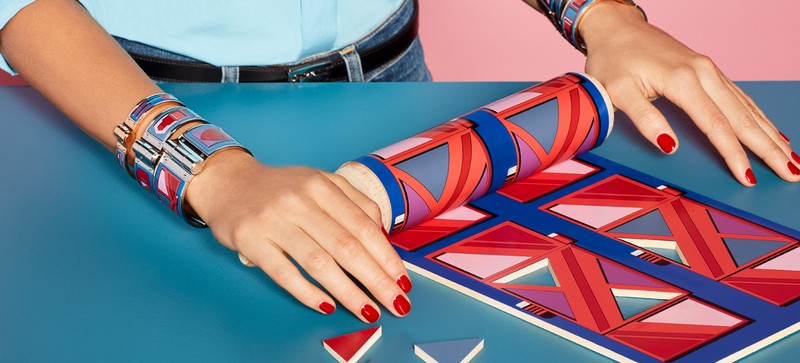 Δ INFLUENCERS disrupt the sector's traditional thinking about brand marketing.
Online relationships are the key to the success of luxury brands.
Influencer marketing, the new king of content, opens cutting-edge channels that allows top-end brands to engage with consumers in a special way. The adoption is relatively good, and it is ideal for reaching millennials. Last year, 42 percent of top-end marketers in fashion and beauty were devoting less than 10 percent of their budget to influencer content.
Luxury customers want to follow and trust real luxury consuming people. Their opinion is perceived more honest and proceeding from genuine feelings. Being the fastest growing and most cost-effective channel, influencer marketing is now the realm of millennials, as they are largest segment targeted for branded and original content. Millennials post their own content, and they are also influenced by what other peers and inspirational models are publsihing in the online world.
Beauty and fashion campaigns on Instagram by Estée Lauder or high-end brands like Louis Vuitton are generating 20 to 40 times more attention than these brands could have made on their non-boosted social media account.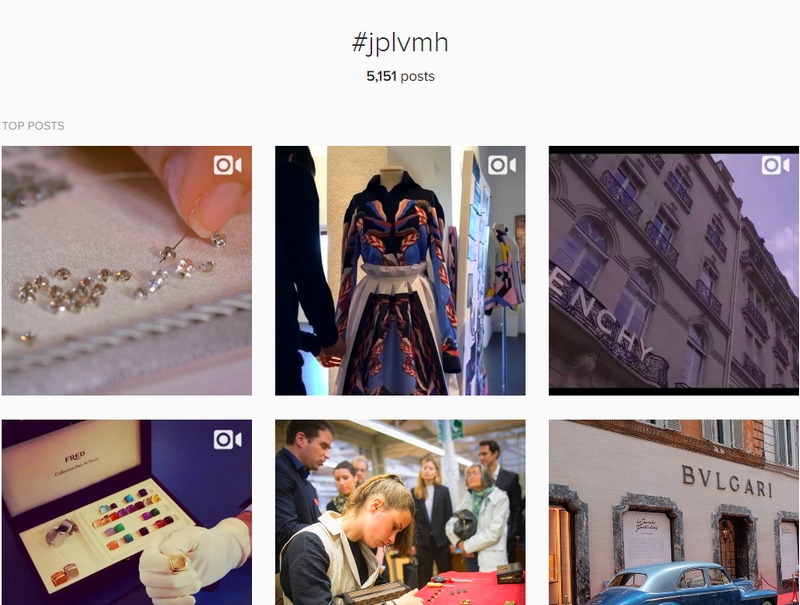 Δ Boosting onsite traffic
LVMH's Les Journées Particulières was one of the biggest influencers-oriented campaigns of the year. The large-scale blogger and Instagram campaign was targeting 40 major luxury houses under LVMH umbrella. The public was once again able to discover LVMH's rich heritage and the excellence and savoir–faire of its artisans via Instagram. For 2016 edition, influencers teams from Instagram and Facebook assisted LVMH with the digital presence of the event. The LVMH Group turned over the reins of its Instagram account during the event to ten emerging photography talents, selected for the originality and quality of their work. Covering five European countries, the young artists captured highlights of Les Journées Particulières and posted them in real time on Instagram.
"A mix of inspiring creativity and discovery, the Instagram photo sharing platform is a perfect medium to cascade key moments during these three days of visits into the heart of secret places," explained the French multinational luxury goods conglomerate, headquartered in Paris, France. LVMH controls around 60 subsidiaries that each manage a small number of prestigious brands.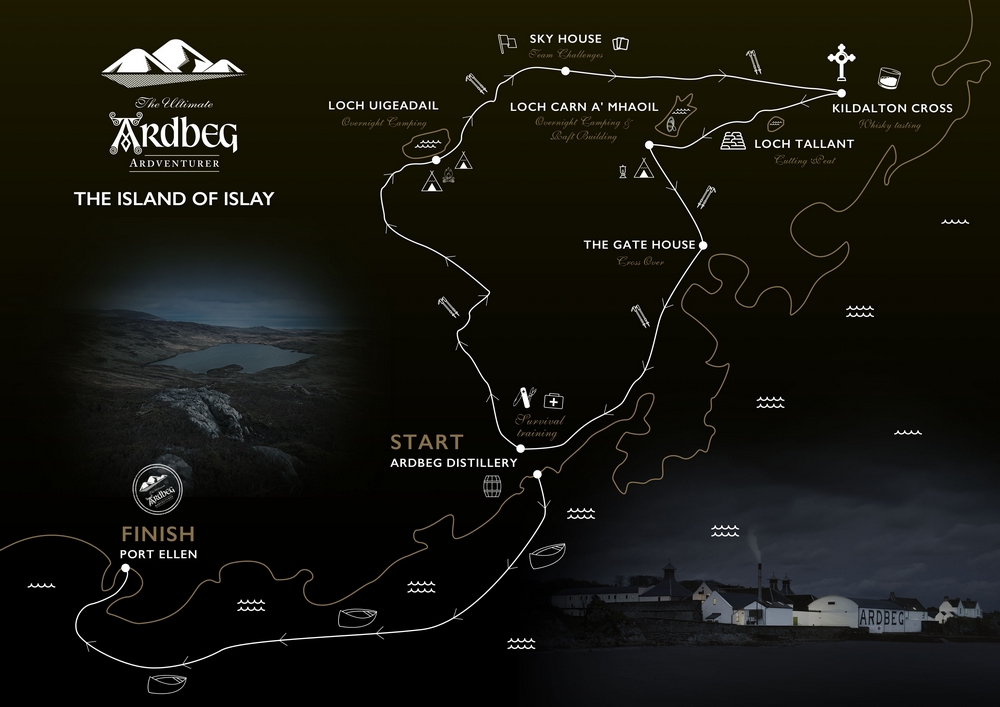 To reconnect with the sources that impart the unique tastes and aromas to Ardbeg's exceptional single malt, the LVMH-owned Scotch whisky distillery imagined an intrepid challenge, inviting ten adventurous contenders-–journalists and bloggers from Canada, Germany, Japan, the UK, US and Sweden to discover the wild untamed nature of Islay.
A good campaign will drive conversations across influencer's communities, but the influencers will not become more relevant than the high-end brand.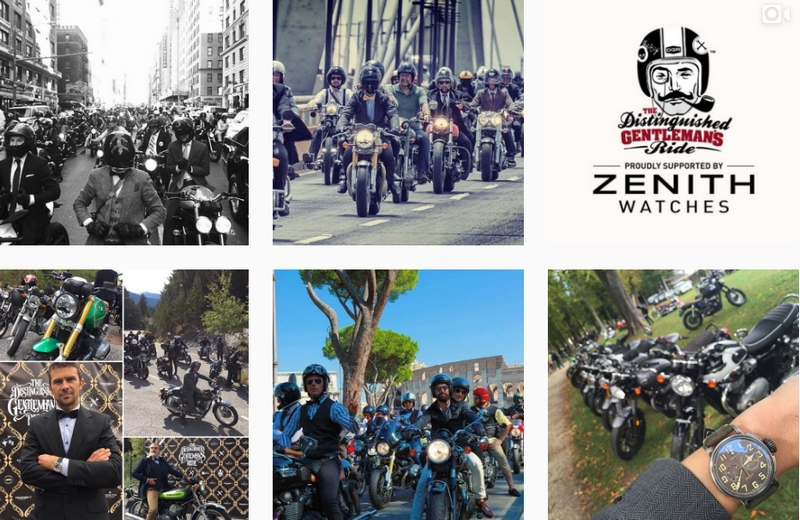 Watch brands like Zenith, Longines, Frederique Constant, Ralph Lauren, were well known to specialized press and watch collectors but are now more appealing to a more digital audience through articles, live posting, cross- promotion, and various partnerships with inspiring influencers. Zenith Watches partnered with renowned tattoo artist and designer Luke Wessman. Wessman was present at the Zenith booth at 2016 Baselworld (known as the greatest watch and jewelry show in the horological market), indulging in the full barbershop experience available and sharing his experience of being at Baselworld for the first time with his social audience. Wessman attended each of the events put on by the brand, including posting live from The Distinguished Gentleman's Ride (DGR), an event raising both funds and awareness in the battle against prostate cancer.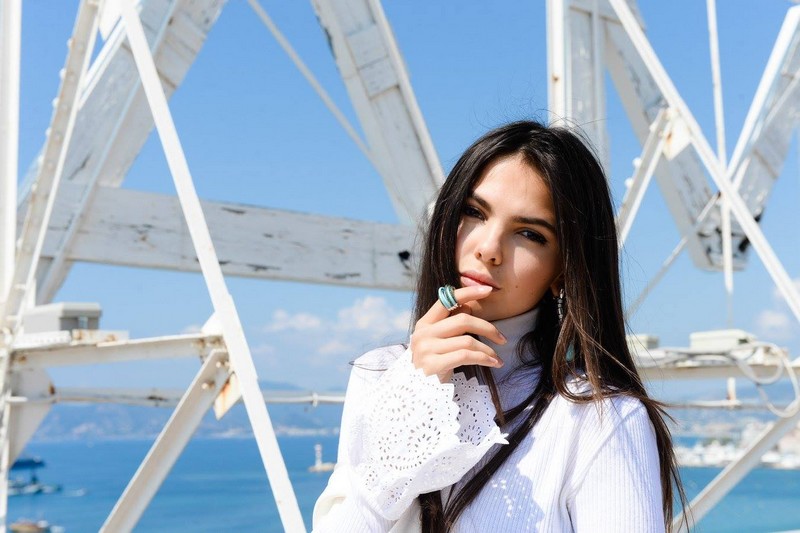 Δ Live Social Content 
Events like fashion weeks and product presentations have always played an important role in the marketing strategies. Top-end small and big players leverage influencer marketing to optimize their event investment.
Luxury jeweler de Grisogono aimed to inspire and gain legions of aspirational fans on social media by engaging with influencers ranging across multiple audiences, from lifestyle to haute cuisine, during Cannes Film Festival. "These influencers helped them gain legitimacy and relevance while prompting the next generation of customers to fall in love with the brand," said Traackr. According to the agency, only in one day of the Cannes Film Festival, a team of 24 people onsite produced a total of 150 photos, 16 videos and 12 stories shared through the luxury brand's channels.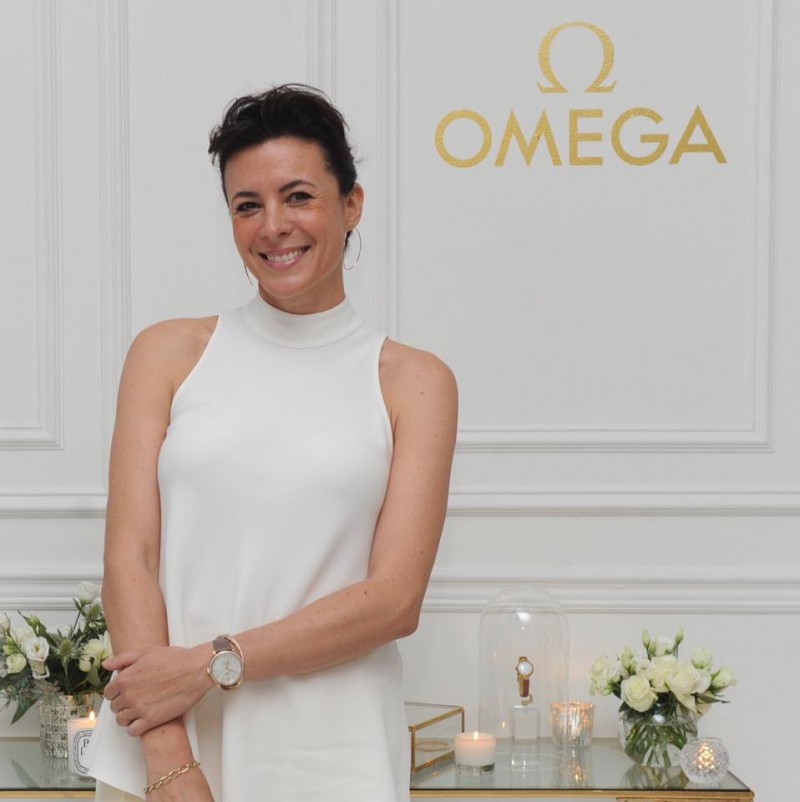 Δ Selecting the right partners
Social media influencers are today's muses. French illustrator, photographer and writer Garance Dore joined OMEGA in New York for "Her Journey Through Time", a celebration of women's watchmaking with some very inspirational words.
"On the question of influencer marketing, we're not interested in the traditional type of brand ambassador relationships with anybody. We're absolutely interested in individuals and groups that have a similar mindset to us and want to work with us. For us it's about relationships that
add value to our customers, create new and exciting opportunities and relationships that are symbiotic. We're not interested in taking a well known face and give them a cheque, as we are always centered on authenticity and being true to our brand," Simon Sproule, Aston Martin's CMO told myndset about identifying and selecting the right partners.
 Δ Building Product Awareness
#newchanel5 / Chanel No. 5 L'Eau was promoted with influential Instagrammers and top bloggers like Julie Sariñana from Sincerely Jules, Lily Pebbles, Kimberly from eatsleepwear.com. They were invited at Chanel's production facilities and flower fields located in Grasse, France. Within one month, the new fragrance was exposed to 9 million social media users. Just search on facebook for #newchanel5, to see all the lifestlye, fashion, travel and beauty bloggers involved.
Guerlain's "La Petite Robe Noire" teamed up with @EstelleFitz @peggy_gould @blackbeautybag and @lacouleurdumoment for a kawaï takeover. The four sparkling bloggers gathered together to share their creative vision of "La Petite Robe Noire" fragrance and spread the emojis madness.

Δ Focus on authenticity with "GLOCAL". Local influencers is a Matter of Influence.
Sincere, honest reactions are more likely to encourage people to take action. Starwood Hotels & Resorts is regularly publishing user-generated Instagram photos and is very popular among bloggers. Starwood is partnering with lifestyle social media influencers to publish stunning pieces of visual and written content.
This spring, Starwood transformed its social influencers into travel agents. Two of Starwood Hotels & Resorts' Tribute Portfolio's newest Parisian hotels are now bookable through social media. Starwood has partnered with LiketoKnow.it platform to enable hotel guests to browse social influencers' curated content and book a stay at a featured property.
"LiketoKnow.it enables Tribute Portfolio to provide a seamless path to purchase in a place where consumers are discovering daily inspiration – but at the same time, this also allows us to work with an established team of content publishers that will tell the brand's story organically while tapping into not just our networks, but their networks as well," said Dave Marr, global brand leader for Tribute Portfolio.
A good example of working with selected influencers with high reach is Marriott's "3Cs" strategy focused on Content + Community + Commerce. Marriott is searching for talents that are influential to Marriott's large audience followings. In conjunction with JacksGap, a travel vlog directed by Jack Harries, Marriott produced three short films in New Orleans, Istanbul, and Tokyo. The videos were distributed on Jack Harries' YouTube channel, which has more than 4 million subscribers.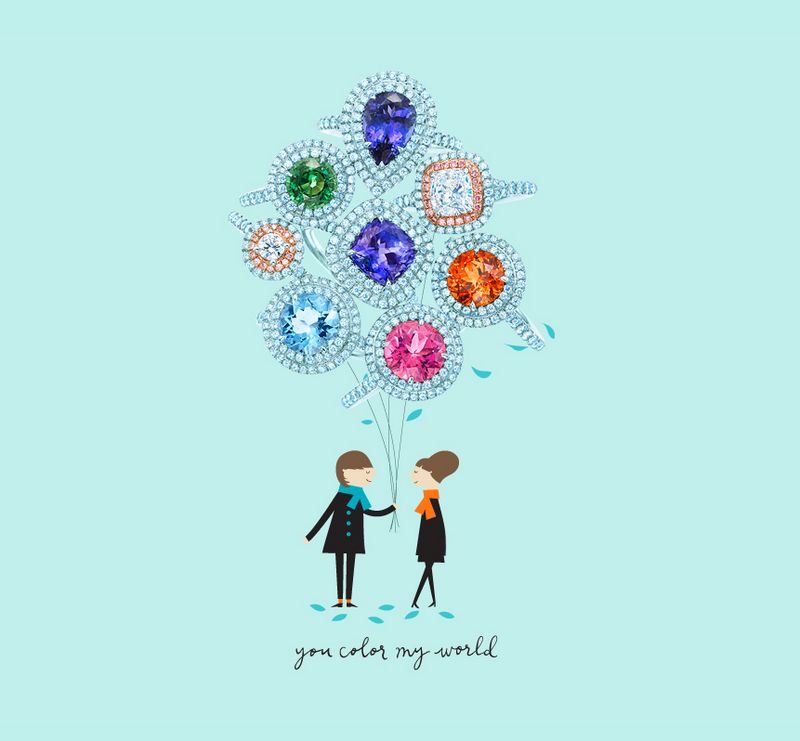 Δ Taking the humorous approach. Viral animations and videos are always a good idea.
#ChooHounds: Jimmy Choo and Jimmy Choo, the dog;
British footwear label Jimmy Choo created an exclusive animation featuring a bull terrier named after the brand. Jimmy Choo, the dog, imagined by artist Rafael Mantesso is a fashion icon, leading a interesting lifestyle filled with parties.