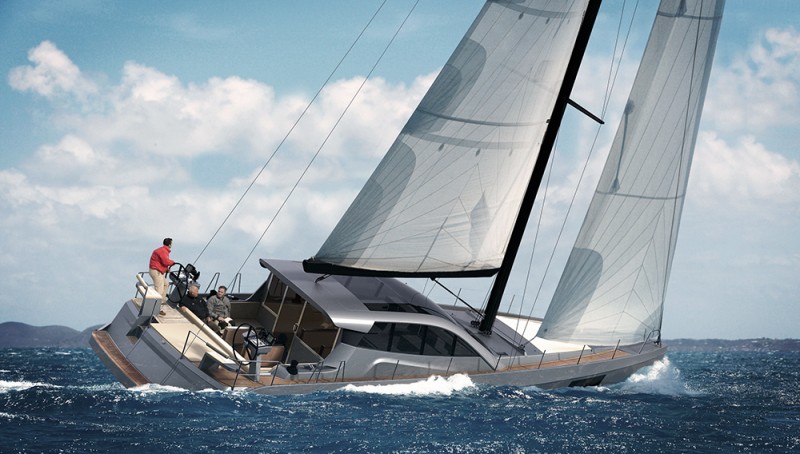 The latest "seagoing SUV" by Spanish shipyard BD Yachts gathers all the advantages of sail and motor boating. BD56 is an exclusive project designed and engineered by BYDGROUP.
Being a very unique boat, the BD56 has very specific needs in terms of propulsion that conventional sailing yachts and conventional motor yachts have not. While developing the project, the BYDGROUP team found that the inboard propulsion systems available were inefficient for the BD56's particular design. For a high-speed
design, high thrust propellers are required, but they are unavailable in a folding version, necessary to reduce drag when sailing. Retractable propellers were another possible solution, but they are technically complicated and have reliability issues, as well as being very costly due to necessary customization.
With this specific yacht, BYDGROUP needed the most efficient and convenient propulsion system available on the market, requiring reliability, ease of use and maintenance, a sufficient power to weight ratio, and very importantly, a way to reduce drag from submerged appendages: shafts, struts, and propellers. The result was
unexpected – outboard engines.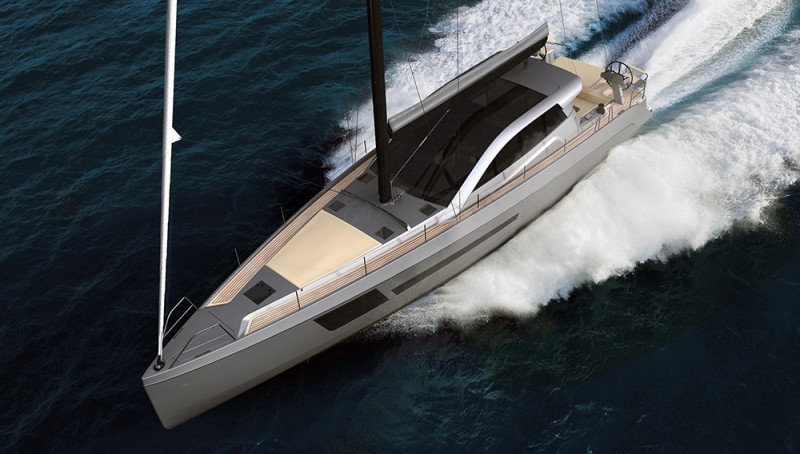 With thrust at a 0o angle to the DWL with an outboard engine, the drive applied by the propeller is equivalent to the drive applied by a conventional shaft at a 10o angle. In addition, the possibility of changing the thrust line angle provides for even greater efficiency.
Given the low weight of the outboards, the position of the CoG in balancing the hull with drive applied from the stern is equivalent to that of a conventional inboard confguration.
The engines are hidden in the transom of the boat below the deck, well ventilated and with sufficient space to be lifted out of the water when sailing.
The power available for this boat is either one 200 hp engine (11,5 Knots Max) or two 350 hp engines (21 Knots Max).