BMW launches Individual 6 Series Gran Coupé Bang & Olufsen Edition.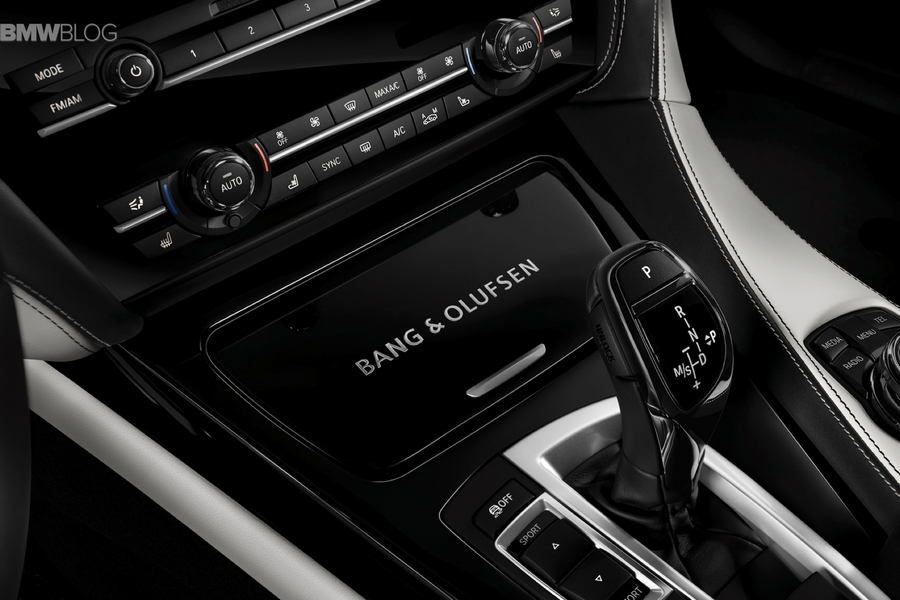 For those who seek the ultimate in-car audio system, Bang & Olufsen and BMW released a special Bang & Olufsen edition of the BMW Individual 6 Series Gran Coupe and select M6 Gran Coupe editions.
In a special edition clearly designed for seekers of exceptional luxury and exclusivity, Bang & Olufsen's high-end Surround Sound system delivers a sound quality and visual drama that is in complete synergy with BMW's vision. For this limited edition Bang & Olufsen has designed
bespoke aluminum speaker grilles, for which it has developed an exclusive brushed black finish, alongside surprising LED illumination. The system also features Bang & Olufsen's signature motorized tweeter, which rises from out of the dashboard.

Bang & Olufsen's high-end Surround Sound system is derived from expert, meticulous Bang & Olufsen audio tuning, and has been designed to perfectly match the cabin's acoustics. The system is built around an array comprising 16 active loudspeakers – 7 tweeters, 7 midrange and 2 separate subwoofers, all powered by 1,200 watts of power. Bang & Olufsen's patented Acoustic Lens Technology (ALT) is incorporated, delivering a vast 180° horizontal sound dispersion. Vehicle Noise Compensation (VNC) also comes as standard, meaning the system, through its on- board microphone, intelligently adjusts its sound to compensate for external and internal noise.
To celebrate the success of the Bang & Olufsen home and mobile audio range, each BMW Individual 6 Series Gran Coupe Bang & Olufsen Edition comes with a black BeoPlay H6 high-end, over-ear headphone. Each BeoPlay H6 is finished in the same brushed aluminum finish as the car's loudspeaker grilles.
From this June, Bang & Olufsen's revolutionary BeoCore amplifier can be found in the 2014 Audi S7. The Class-D amplifier is brain and brawn of the Advanced Sound System, maximizing precise audio reproduction and ensuring powerful and efficient performance even under extreme conditions.